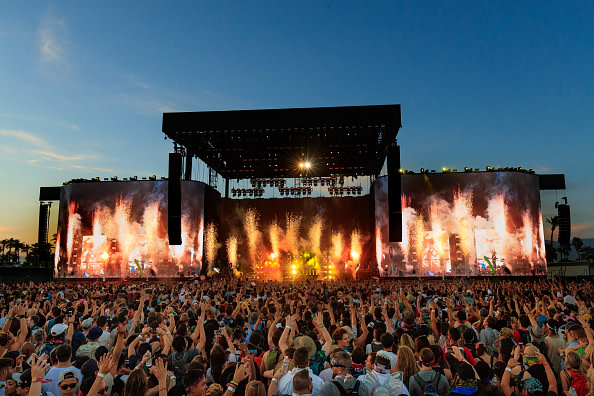 In the earliest days of the pandemic, Coachella was among the first large events affected. Originally moved to October 2020, it was later canceled altogether with the possibility of a limited-capacity version set for this coming April. As cases continued to surge, the festival was again pushed to October of this year. Now, it seems Coachella won't return until April 2022 due to the "ongoing uncertainty over the COVID-19 pandemic," according to a report from Variety.
While some live entertainment companies are planning the return of tours in some capacity as early as late summer, the audience capacity at Coachella, which regularly sells out its 125,000 per day tickets in minutes, makes for more complicated logistics.
"There's a big difference between having two weekends of Coachella in California and throwing a country festival in Florida," a source reportedly told Variety. If confirmed, the change would mark the fourth time the dates for the Indio, California festival have been rescheduled. Coachella's original 2020 lineup included Frank Ocean, Megan Thee Stallion, Rage Against the Machine, Travis Scott, and more.