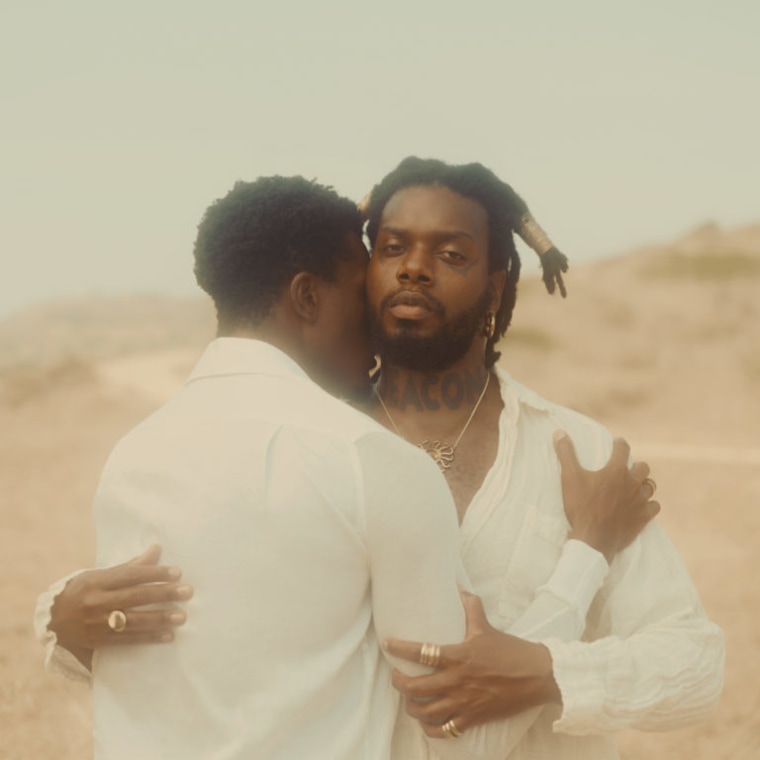 Los Angeles-based artist serpentwithfeet shared his sophomore album DEACON on Friday. The album features previously released singles including "Fellowship," "Same Size Shoe," and the Nao-assisted "Heart Storm," which dropped last week. The album tracks like an exploration of Black love, both romantic and platonic, through the artist's soft but straightforward delivery.
"I originally approached this project wanting to make something that felt very sensuous. Something a lot softer, a lot more gentle than my previous work," he said of the album in a statement. "I wanted to create something that felt calm and restrained. This was my way of tapping into the energy many deacons possess."
The album serves as a follow up to his 2018 debut soil.
Revisit serpentwithfeet's 2018 FADER cover story and listen to the project below.