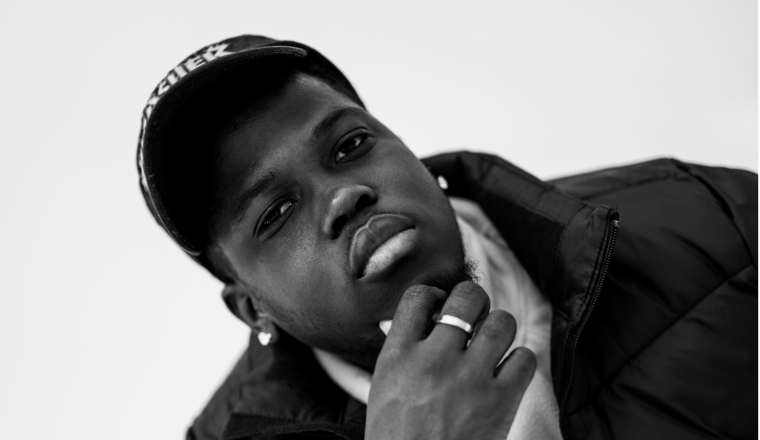 The first thing you notice about Montreal native Skiifall's debut single "Ting Tun Up Part II" is the piano. It's a delicate and woozy loop, simple yet deceptively effective. Add in heavy-hitting 808s and you have the perfect backdrop for Skiifall's battle-worn rhymes, delivered in a mixture of English and patois. He's joined by London rapper Knucks, a whipsmart MC from the south of the city who arrives to put his own spin on the beat, filling his bars with references to hard times and brighter futures.
The "TIng Tun Up" video, premiering below, is similarly pared back but no less effective for it. In Montreal Skiifall smokes and chills with his dogs outside a store open late into the night. Knucks, meanwhile, lines the tight spaces of a tower block stairwell with the whole of his crew. Each rapper opens a window into their respective world, sharing the differences and similarities between the two.
Speaking to The FADER, Skiifall said: ""The record came about by me just always wanting to put together different sounds and styles of music with [producer] Yama. I had no intentions of creating what I created but I remember everyone around me loving it which hyped me. Knucks brought his own flavor adding on to what I already had so it made it much more crazy."
Check out "TIng Tun Up Part II" now.