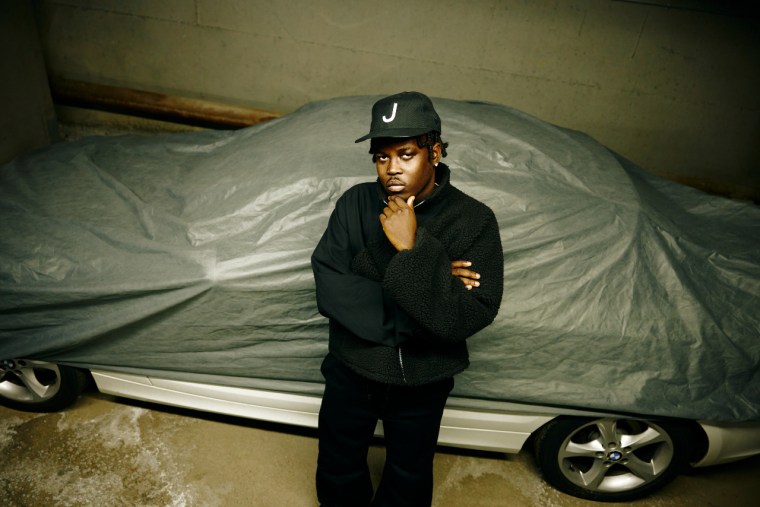 Montreal-based artist Skiifall has announced details of a new EP. Woiiyoie Tapes Vol. 2 will be released on April 28 with new song "Yuteman Denis" streaming now. Scroll down to check that out.
Working between Montreal, Los Angeles, and London, Skiifall collaborated with producers including DJ Dahi and Wondagurl on the new project. Guest vocals, meanwhile, come from Obongjayar and Charlotte Cardin. The first Woiiyoie Tapes was released in 2021.
In a statement, Skiifall said the main theme of the project is police brutality and the treatment he and his community have been subjected to over the years. This includes the death of friend Nicous D'Andre Spring, who died in police custody at at Montreal's Bordeaux jail in late 2022.
"It's always been important for me to talk about because I get stopped all the time," Skiifall says. "It's so scary, that moment when you're surrounded by these cops and you don't know what they are going to do.
"I didn't choose to take part in this narrative—it was given to me by the government and the schools they send us to, the rules they give us. They keep us on a path where it's difficult to succeed."
Last year Skiifall shared the singles "Bloodclarrt Business" and "Fam Without Blood", as well as appearing on Lil Silva's album Yesterday Is Heavy. You can read his FADER GEN F profile here.