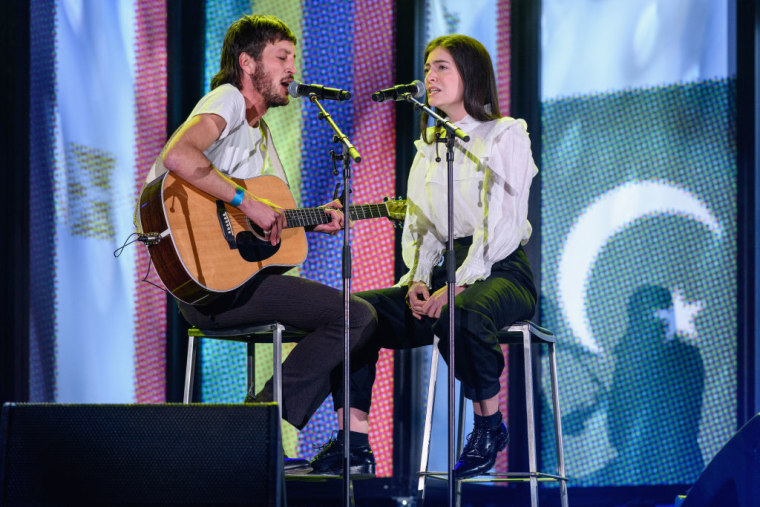 While large parts of the world lay out extensive plans which, if succesful, mean people might just be able to leave their homes by the end of 2021 the good folks in New Zealand are staging full blown live concerts. On Wednesday night (March 31) singer-songwriter Marlon Williams was headlining Auckland venue Hollywood Avondale where he brought out a special guest, fellow NZ artist Lorde. They got together to cover Bruce Springsteen's "Tougher Than The Rest." Check out their live duet below.
"Tougher Than the Rest" appears on Springsteen's 1987 album Tunnel of Love. Lorde and Marlon Williams last performed together in April 2019, when they joined forces to cover "The Sound of Silence" by Simon & Garfunkel in Christchurch.
Lorde's last album, Melodrama, was released in 2017. She has issued many, many updates on the progress of its follow-up over the past few years, with a third album expected at some point in 2021.