Jayda G announces DJ-Kicks mix, shares "All I Need" video
The Canadian producer has curated a 21-track mix for !K7's long-running series.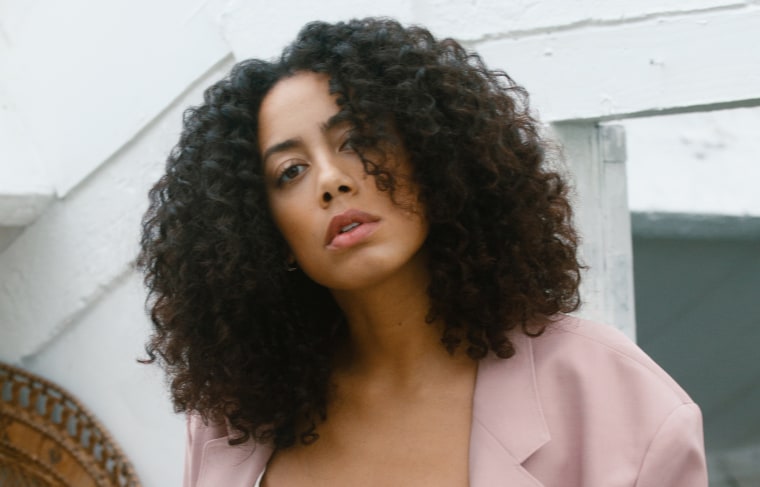 Jayda G has been confirmed as the latest artist to contribute a mix to the long-running DJ-Kicks series. News of the Canadian-born DJ and producer's entry to the long-running series, due May 14 via !K7, is accompanied by a new song, "All I Need," with a video for the track premiering below.
"All I Need" is co-produced by James Ford and follows her Grammy-nominated 2020 release "Both of Us/Are You Down". The track mixes house, disco and soul into something earthy and romantic and comes with an equally dreamy video. The visual, directed by David Ehrenreich, utilises footage of raves held in the forests of British Columbia, Canada in the mid '90s and merges it with images of Jayda and her friends to create a blurred reality promising dancefloor escapism in an idyllic environment.
Speaking about the track and its video, Jayda told The FADER: 'All I Need' is a music video that plays around with time. David was able to secure this amazing footage of a rave in British Columbia. While this type of older footage is common in the U.K. and Europe, the rave scene was not prominent in Canadian music culture at the time. With the visuals placing me at this 90's rave set in the BC wilderness, the viewer doesn't know the difference between what is happening now and what was then, truly emulating the words and sentiments of the song in "how I feel know, how I feel then, nothing, nothing, nothing has changed."
Jayda G DJ Kicks tracklist:
1. Light Of The World, "London Town"
2. Aged In Harmony, "You're A Melody"
3. Glass Beams, "Taurus"
4. Kokoro, "Uman"
5. Atmosfear, "Invasion"
6. Universal Togetherness Band, "More Than Enough"
7. Evan Pyramid, "I Want Your Body"
8. Don Blackman, "Just Can't Stay Away"
9. Gerry Read, "90s Prostitution Racket"
10. Naomi Daniel, "Stars Dos Cult Mix"
11. LNS, "Bitumen"
12. DJ Boring, "Gardenia"
13. Jennifer Loveless, "in 10000 places"
14. Haai, "Good Ol' Fashioned Rugs"
15. Jayda G, "All I Need"
16. Fred Again.., "Diana (You Don't Even Know)"
17. House of Jazz, "Hold Your Head Up (Original Mix)"
18. 250 Lbs. Of Blue, "Rejoice (Spen's New Vocal Mix)"
19. FIT Siegel feat L'Renee, "Tonite (Detroit Mix)"
20. DJ Koze, "Homesick" feat. Ada
21. Benny Sings," Summerlude"