Read A.G. Cook's tribute to SOPHIE
The PC Music founder has published a eulogy to his long-time collaborator, who passed away in January.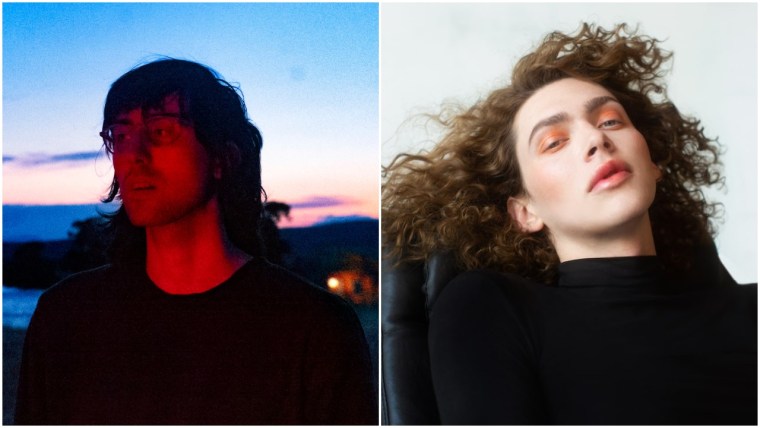 The tragic death of SOPHIE in January left a significant void in the worlds of electronic music and progressive pop production. The scope of that loss is captured in a new and very moving eulogy written by A.G. Cook, SOPHIE's longtime friend and musical collaborator.
"I'm still processing Sophie's life," Cook writes at the post's beginning. "Her nature, her work, her beauty. She was laser-focused and exceptionally intelligent, but also sensitive and perceptive. It didn't matter whether we were talking about people or relationships or materials or music - she approached every topic with the love, care and intensity of someone who has truly lived."
Cook's tribute recounts meeting SOPHIE through SoundCloud, their continuous work on music together over the years, and how SOPHIE's solo albums Product and OIL OF EVERY PEARL'S UN-INSIDES fully represented SOPHIE.
The two full-length releases that she has left us with - Product and OIL OF EVERY PEARL'S UN-INSIDES - while often considered radically different in their approach and sincerity, are very much alike. I hear her voice in 'HARD''s metallic snare as clearly as I do in 'It's Okay To Cry''s climactic vocals. Her personality shines through from the very first note of 'BIPP' and is almost screaming to be heard through the lyrics and moods on every piece of music since then. The only difference was the presentation: Product had all the lights switched off to facilitate your undivided attention, while OOEPUI switched the light to full brightness for all the people in the back who had trouble the first time. Both albums were moments of revelation for anyone who truly opened themselves up to the experience. All of her music contains all of her.
In another memorable paragraph, Cook recounts SOPHIE's naturally generous nature:
One of my most treasured memories is of a funny warehouse set that I played in LA when Alaska and I started dating. Alaska came from a completely different music scene and was fairly bewildered by whatever it is I was about to do. Then just as I had to go 'perform', Sophie took her side and took great care to whisper little observations and explanations into her ear, demystifying all the music I was playing for the next 45 minutes. I knew that Sophie relished all the little in-jokes and details that we'd put into our tracks, but to see her eagerly transferring this knowledge to a significant person in my life reminded me of how important all that minutiae can be.
Describing the last time he saw SOPHIE, Cook recalls discussing his albums 7G and Apple, and ties it in with a phone call in which the two artists spoke on the state of the modern music industry:
The last time I saw Sophie in person was sometime before the pandemic, a typically LA late night car ride to go get frozen yoghurt at the The Bigg Chill. I enjoyed being her friend on the inside/outside, and we would sometimes call each other to test out our most extreme ideas. She was very curious and encouraging when I eventually started to plan my rollout of 7G and Apple, and it triggered a long phone call sometime at the beginning of last year, in which she talked at length about her shifting plans for her own music. She was completely disenchanted with the conservative notion of 'the album', and was even more disillusioned with the limited potential of streaming. With a mix of self- aware hubris and total dedication, she sketched out this idea of an extremely generous platform that would give listeners all kind of access to stems, fragments, and revisions of her music. She believed that technology was wasting everyone's time by attempting to emulate vinyl and radio, and that this infinitely generous approach was a logical endpoint for what music was always trying to be. She asked for my opinion. "Do you think it's possible?"