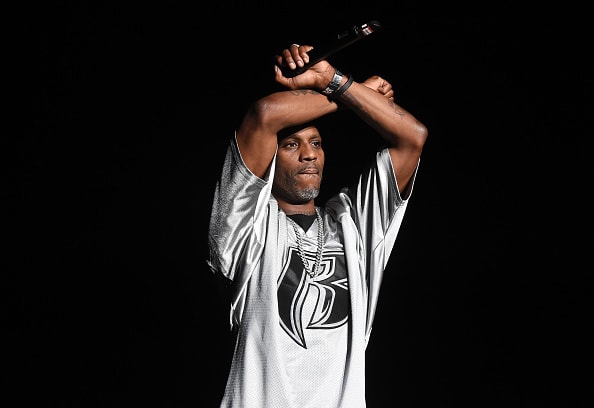 Following the tragic death of rap icon DMX, his home state has officially moved to declare a day in his honor. The New York State Senate will officially consider December 18, the late rapper's birthday, as DMX Day across the state.
The announcement came from community activists Priscilla Echi and Erica Ford during the rapper's Homegoing Celebration on Sunday, which aired live on BET. Unlike Saturday's celebration, streamed on Youtube and featuring appearances from Kanye West and his Sunday Service choir, Nas, Swizz Beatz, Eve, and more, Sunday's event was not open to the public. "Our New York State Senate has called December 18 Earl "DMX" Simmons Day," Echi said during the service. "His lyrics were rapped on the Senate floor by Senator Jamal Bailey who introduced a resolution in his honor. He also has proclamations from Mayor Spano and Mayor Shawn Patterson Howard."
Senator Bailey offered his own words on the rapper's legacy last week while co-sponsoring the resolution to honor him. "In New York, we have our own hip-hop royalty. He's the Earl of Westchester County. He is DMX, he is one of the greatest hip hop artists that we will ever know," he said. "May he rest in peace and may his memory be a blessing."
On April 2, DMX suffered a heart attack leading to the rapper entering a vegetative state. He was kept on life support for a week before passing away on April 9 at White Plains Hospital.