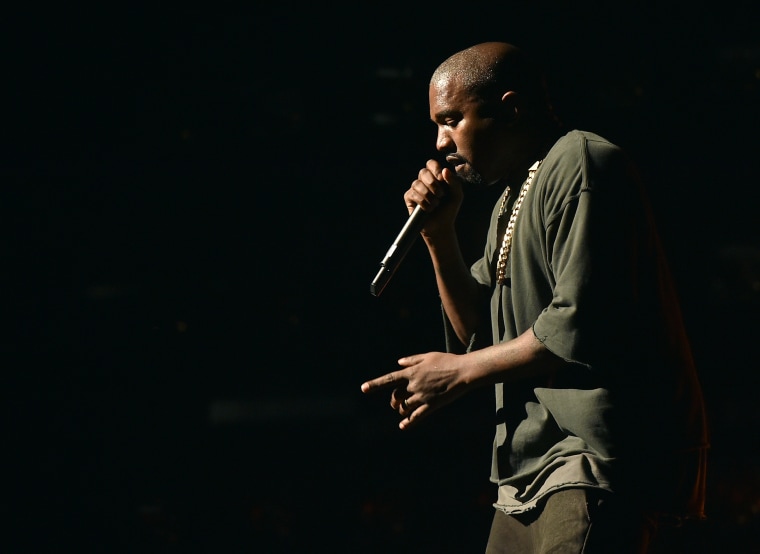 Social media was lit into a frenzy on Sunday with unconfirmed reports that Kanye West was hosting a private listening party in Las Vegas. While numerous unverified video clips purporting to be from the party were circulated, the firmest evidence of new Kanye music came from Justin LaBoy, a popular social media user also known as RespectfullyJustin.
LaBoy tweeted that on July 17, he and basketball star Kevin Durant had heard a new album from West: "The production is light years ahead of it's time," LeBoy wrote, "and the bars sound like he's broke & hungry trying to get signed again." In a potential indication of the statement's veracity, LeBoy's tweet was retweeted by frequent West collaborator Consequence, who also posted a picture of LeBoy and Durant with a hooded figure alleged to be West. See that below:
In a prior tweet, Consequence had shared a clip of West working on a new song with Tyler, the Creator. The tweet contains a potential release date: "Summer 21'."
LaBoy went on to claim in subsequent tweets (which were not reposted by Consequence) that the album will be released this Friday, and that Lil Baby features on it.
While LaBoy and Consequence did not mention an album title, rumors circulated that the project is West's long-delayed Donda. Almost exactly one year ago, Kanye West tweeted that he would release Donda on July 24, 2020. That date came and went without a project, and there's no concrete indication yet that Donda is the album reportedly heard by LaBoy and Durant. The FADER has reached out to Kanye West's representatives for more information.
Kanye West's previous album, the gospel project Jesus Is King, was released in 2019. His singles "Wash Us In The Blood" featuring Travis Scott and "Nah Nah Nah" featuring DaBaby and 2 Chainz were released in 2020. He also ran for president that year, and lost.