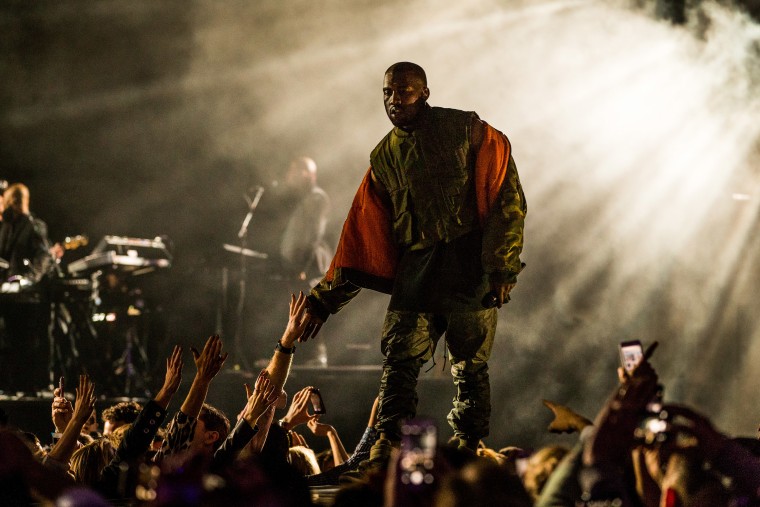 Kanye West has launched a new Apple Music livestream for a listening event celebrating his tenth studio album Donda. Apple Music subscribers can watch here.
The album was originally scheduled to be released on July 23 following a livestreamed listening event at Atlanta's Mercedes-Benz Stadium, but was pushed back to August 6. Since the first Donda stream, Kanye has been holed up in a room at the stadium — the current livestream appears to be set up in that location. A tweet from Apple Music suggests that the stream will also include tonight's scheduled listening event for the album.
Since the new stream started last night, Kanye's studio has already seen a few guests. As NME points out, his longtime producer Mike Dean, Chance The Rapper, Fivio Foreign, Steve Lacy, and Vic Mensa have all stopped by. Viewers have also caught a masked Kanye working on music, exercising, sleeping, and wearing a very funny spiked Balenciaga suit.
On West's website, you'll find a list of coordinates identifying worldwide locations to watch the livestream.