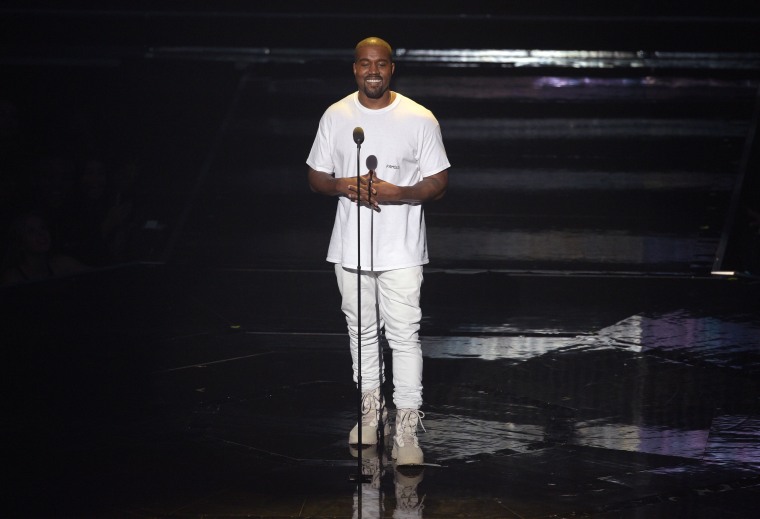 Kanye West's album Donda has arrived in Chicago at Soldier Field for a listening party (if you haven't found the link for the Apple Music live stream yet, it's here). The first two shows took place at Atlanta's Mercedes-Benz Stadium with significant changes made between the events, but the album never saw its public release. There are hopes that tonight's event could be it, so follow along as we watch the show from its video stream and tweet our reactions, just like we did for the last one. Keep refreshing and stay up to date.

1:22am: That's it! Thanks for reading along. Now I'm going to consciously avoid the discourse surrounding this for at least a week, but y'all have fun with it.
1:15am Another video interlude. This time Kanye's on fire in a room. And it cuts to the Donda house "on fire." Then "Kanye" steps out of the house in the stadium, on fire!
1:15am Another video interlude. This time Kanye's on fire in a room. And it cuts to the Donda house "on fire." Then "Kanye" steps out of the house in the stadium, on fire!
1:19am Kanye takes off his mask for the first time tonight to face a woman in a wedding veil. Some people think it may have been Kim Kardashian, Kanye's ex-wife. And the music ("No Child Left Behind") cuts out abruptly.
1:15am Another video interlude. This time Kanye's on fire in a room. And it cuts to the Donda house "on fire." Then "Kanye" steps out of the house in the stadium, on fire!
1:12am: Can Kanye make speaking in tongues jam? We have our answer tonight, and it is: kinda.
1:01am A lot of features from this version have been cut. JAY-Z, Chris Brown, Kid Cudi, and The Lox are all out. And yet, it still feels a lot more bloated than the last listening event.
12:56am: I hope these extras are staying hydrated. They just headbanged for like five minutes.
12:51am: Larry Hoover Jr., the son of accused Chicago gang member Larry Hoover, is on stage now as his message pleading for his prison release plays.
12:45am The demonic police extras are now beating on the barricades surrounding the house as a song about the glories of Jesus Christ plays. Are they supposed to be soldiers for Kanye and his Donda movement or against it?
12:42am: Westside Gunn is the latest guest on Donda to come out of the house to perform his verse.
12:37am: Everyone on the porch looks kind of bored. The stage for the first live stream was empty, and in the second it was just a bed and a fit. But it gave Kanye space to run around, release energy, just look engaged. Even though there's a cast of a hundred or so extras this time around, it's less visually arresting than when there were fewer people.
12:34am: Could listen to Young Thug on this one for twice as long at least.
12:29am: A video intermission from the live show: Kanye is currently floating around heaven, soundtracked by a gospel choir. Seems like fun.
12:26am: This Lauryn Hill-sampling song sounds like classic Kanye. The overarching ambition we just heard takes a backseat in favor of the time-tested enjoyment of a good flip. The house vibes make it a sibling of "Fade."
12:22am: Something new for this live stream: the Jumbotron at Soldier Field is displaying footage from the house with an info chyron similar to local news, making the show look like a standoff. At the bottom instead of information on the "suspect," there's references to Bible verses.
12:16am: I'm still a big fan of the processing on these Pop Smoke vocals. Instead of getting the solo'd stem, it seems that Kanye has run a bunch of filters on the original song, badly degrading the audio quality but adding something intriguing.
12:09am: This track with The Weeknd and Lil Baby still sounds great, even if Kanye's verses are still rough around the edges.
12:05am: Yeah, that's definitely Manson up there.
12:03am: The procession of black-clad infantry which has been circling the fenced-in house has stopped to prostate themselves in front of the Donda house. It's a bit on the nose.
11:58pm: Manson has been sued for sexual violence by four people (claims he has denied). If that is him on the stage, and we still don't know if it was, that's an upsetting decision on Kanye's part.
11:54pm JAY-Z's verse on the song, a low point on the last stream of Donda, has been replaced by DaBaby. Judging from the lyrics, it sounds like it was recorded after his Rolling Loud controversy.
11:52pm: Another big change: the fan favorite song "Jail," which came at the tail end of the album last time we heard it, is now at the beginning.
11:51pm The vocals repeating the word "Donda" open the event. During the last stream, they came in the middle.
11:50pm: Someone in a mask — Kanye? — came out of the house with two kids — Kanye's kids?
11:18pm Apple has updated its expected release date for Donda to two different days just over a week from now. This could change, but it's a strong sign that the album isn't coming tonight.
Kanye West - DONDA release date has changed on Apple

iTunes - Expected September 5
Apple Music - Expected September 3

Looks like another week wait

— Hip Hop By The Numbers (@HipHopNumbers) August 27, 2021
11:14pm The enormous crucifix on top of the house combined with Kanye's Joker-ified Drake beef is reminding me of this drawing. maybe Kanye will send it to Drake if they make up?
11:11pm: Right now the video is showing the recreation of Kanye's childhood home he spent all week building. If he doesn't come out dressed like the Joker, do we consider that a win or a loss?
11:10pm And off we go. Unlike previous Donda Apple Music live streams, this one wasn't officially announced or promoted — difficult to find by searching on Apple Music, Kanye stan accounts were key in sharing the live stream across social media. Shout out the stans.