Dlina Volny release new album, share video for "Do It"
The Belarusian synth-pop trio's second full-length, Dazed, is out today via Italians Do It Better.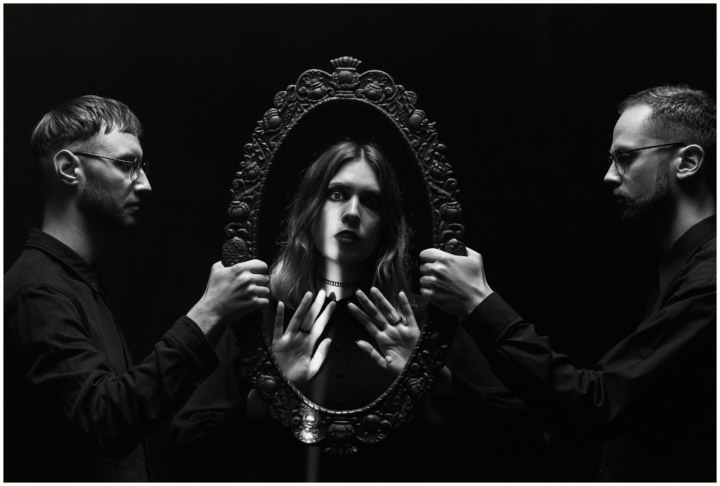 Dlina Volny dropped their sophomore album, Dazed, today, and shared a music video for its second single, "Do It." The record is a follow-up to the trio's 2018 self-released debut, Mechty, and their first project on Italians Do It Better.
The Belarusian band, whose name translates from Russian to "wavelength" in English, share an obsession with the science of sound. The new record, mixed by frequent David Lynch collaborator Dean Hurley, combines ecstatic synths and battering drum machines that bounce singer Masha Zinevitch's rich contralto back and forth like a buoy in stormy waters.
The "Do It" video, which comes nearly 18 months after the track's initial release, shows haunting scenes of a woman in a wedding dress bleeding out in deep water, struggling to break free from a suffocating cellophane wrap, and letting a snake run through her hands in a dark room, all within its first minute. Watch it above and stream Dazed below in full.