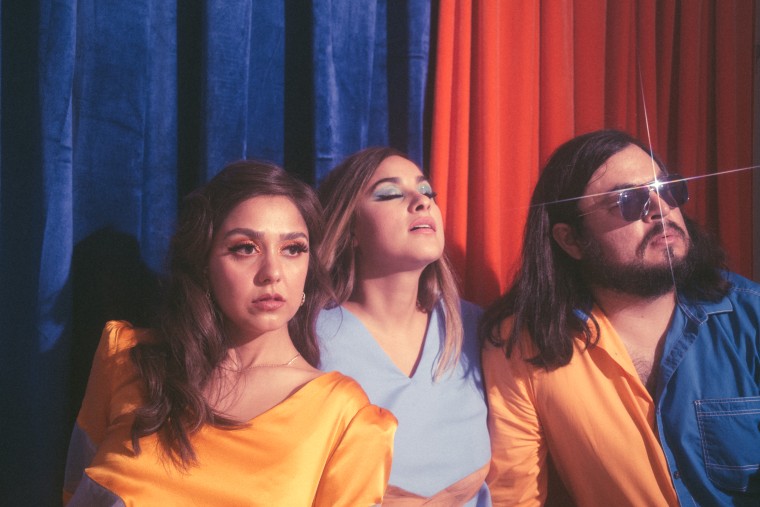 What Do You Want It To Be?, the follow-up EP to Estereomance's self-titled 2020 full-length debut, is out today. Written while the band sheltered in place in El Paso during the depths of the pandemic, the project confronts an uncertain future with unflinching optomism. Sonically, though, it could easily function as a breezy soundtrack to a day at the beach.
Take lead single "Gardenia Dreams," for example: Adria del Valle and Paulina Rezain finish each other's sentences with eerie ease, as if they've been singing together since birth. They're equally fluid between rapped and sung passages, and between English and Spanish lyrics. El Paso borders on Ciudad Juarez, Mexico, after all, and Esteromance call both cities home.
The lyrics of "Gardenia Dreams" lament relationship insecurity, but in the song's music video, the group walks down streets shaded by palm trees and along sunny coastlines, presenting a calm, self-assured front. Watch the video above and stream What Do You Want It To Be? in full below.