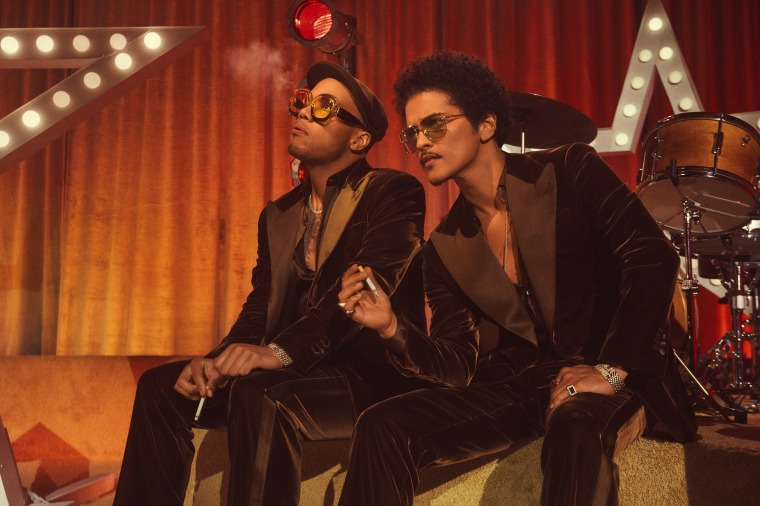 Silk Sonic, aka Bruno Mars and Anderson .Paak, have dropped new song "Smokin Out the Window." The song comes accompanied by a '70s style video in which the duo don velvet suits and perform live on a varety-style TV show. Check it out below.
"Smokin Out the Window" will appear on the album An Evening with Silk Sonic, due for release on November 12. The album will include previous singles "Leave The Door Open," which peaked at No. 1 on the Billboard Hot 100, and "Skate." Bootsy Collins appears on the project as a "guest host."
Earlier this week Anderson .Paak announced the launch of his own record label, APESHIT INC. a collaborative venture with Universal Music Group.