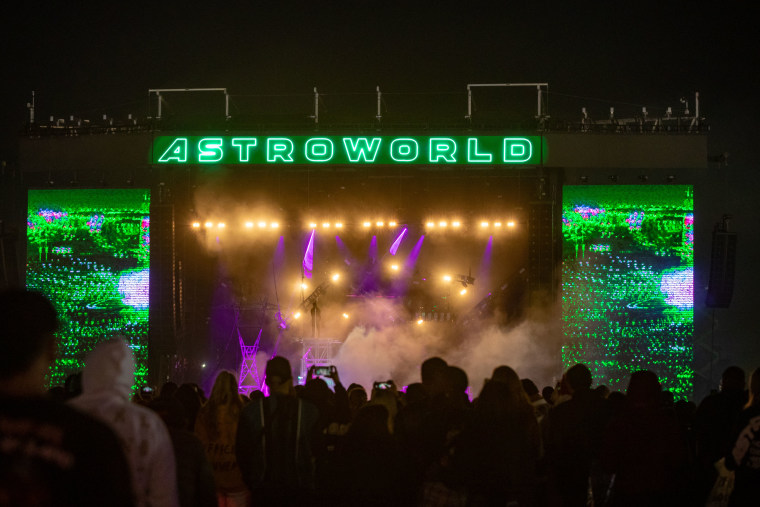 At least eight people were killed and several others were injured at Astroworld Festival in Houston on Friday night. The event was organized and headlined by Travis Scott and attended by over 50,000 people in NRG Park.
As ABC13 reports, Houston Fire Chief Samuel Peña said that around 9:15 p.m. the festival crowd began to push towards the staging area. "The crowd began to compress toward the front of the stage, and people began to panic," Peña detailed in a press conference. "Scores" of people have reportedly been injured, and the causes of death for the eight individuals have not yet been confirmed.
Houston Police Chief Troy Finner said the concert was "paused" by organizers when they were aware of injuries within the crowd. The Houston Chronicle reports that Scott stopped his headlining set "multiple times" to get help to fans.
Astroworld returned to NRG Park after its 2020 installment was canceled due to the COVID-19 pandemic. After Friday evening's horrifying events, the festival's second day has reportedly been canceled.
If you are looking for someone who may have been at Astroworld, a reunification center has been established at the Wyndham Houston Hotel at 8686 Kirby. Find more details here.