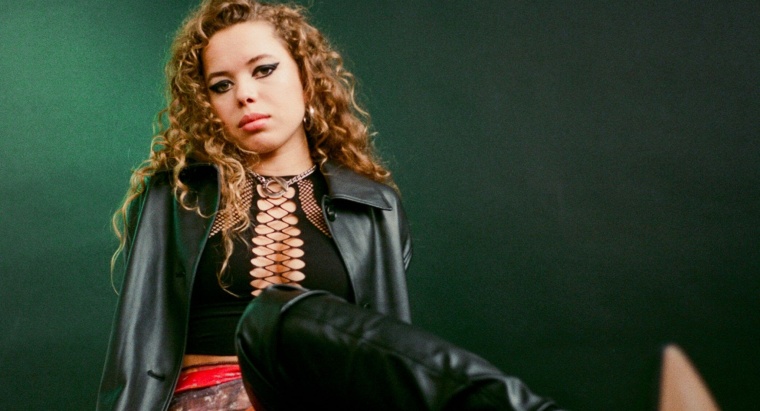 Nilüfer Yanya has confirmed details of her second album. Painless will be released on March 4 via ATO and is preceded by new song "Stabilise," available to listen to now. Check that out below.
Speaking about the new song, Yanya is quoted as saying: "I was really thinking about your surroundings and how much they influence or change your perception of things. A lot of the city is just grey and concrete, there's no escape. The video plays on the central theme in the song of no one coming to save you ever.
Painless is London-based Yanya's follow-up to her 2019 debut Miss Universe. An EP, Feeling Lucky, followed in late 2020. The album was recorded between London and Penzance with producers Wilma Archer, Bullion, Jazzi Bobbi and Big Thief collaborator Andrew Sarlo.
"It's a record about emotion," Yanya says of Painless. "I think it's more open about that in a way that Miss Universe wasn't because there's so many cloaks and sleeves with the concept I built around it." She adds, summing up the ethos of the new album, "I'm not as scared to admit my feelings".
Painless:
"The Dealer"
"L/R"
"Shameless"
"Stabilise"
"Chase Me"
"Midnight Sun"
"Trouble"
"Try"
"Company"
"Belong with You"
"The Mystic"
"Anotherlife"