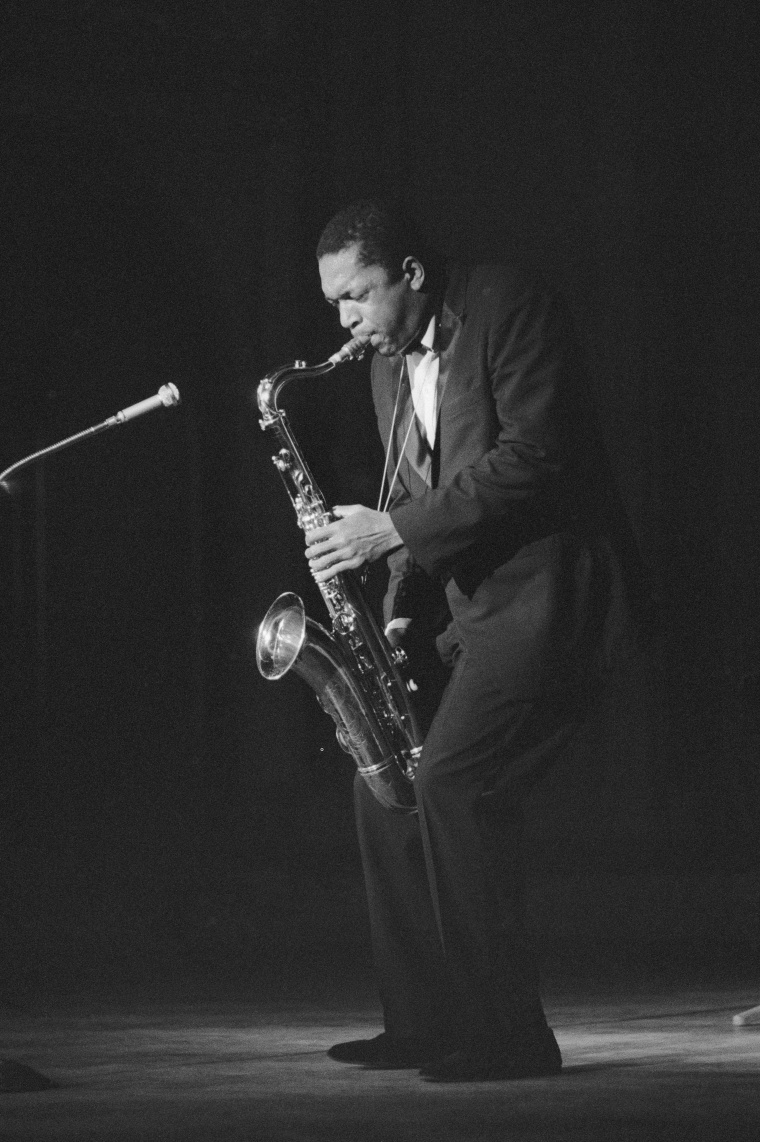 John Coltrane's 1965 opus A Love Supreme is now a platinum album. The Recording Industry Association of America has traditionally given this certification to records that sell over one million units, although streaming has complicated their certification process. A Love Supreme is the first jazz LP from the 1960s to meet the RIAA's requirements.
Coltrane recorded A Love Supreme, a suite in four movements, in a single session with a quartet that featured McCoy Tyner on piano, Jimmy Garrison on double bass, and Elvin Jones on drums. Coltrane led the group on tenor and soprano saxophones.
Impulse!, the label that released the iconic 1965 recording, and Universal Music enterprises, put out a previously unreleased private recording of the album — A Love Supreme: Live in Seattle — in October. Today, Impulse! and UMe jointly released a A Love Supreme: The Platinum Collection to celebrate the new RIAA certification. The digital compilation includes the recent Live in Seattle reissue, outtakes from A Love Supreme: The Complete Masters, and a 1965 live recording from Antibes, France, along with the original album.
Stream A Love Supreme: The Platinum Collection in full below.