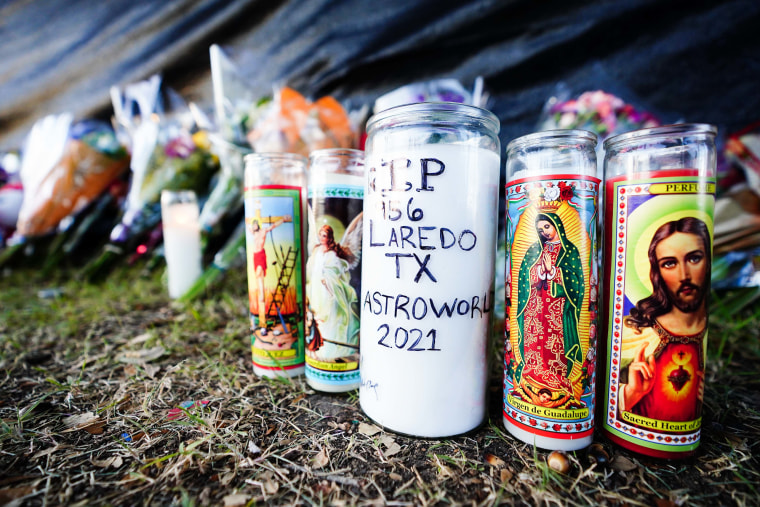 Soon after a tragic crowd surge at the Astroworld 2021 festival claimed the lives of eight concertgoers and injured hundreds more, Houston Police chief Troy Finner told reporters that authorities were investigating claims that a security guard had been forcibly injected with drugs by someone at the festival. At a press conference on Wednesday (November 10), Finner appeared to distance the investigation from that allegation.
"Members of the [Astroworld] medical team," Finner said today, "said that a male security guard had come in and said that somebody had pricked his neck. We felt that it could have been something ingested.
"We did locate that security guard, His story is not consistent with that, he says that he was struck in his head, he went unconscious, and he woke up in the security tent. He says that no one injected drugs in him."
Watch video of his remarks below:
The new statement represents a significant distancing from Finner's previous conference. On Saturday, Finner said that Astroworld's medical staff had claimed the security guard had told them he was injected by an individual that he was trying to apprehend and that the guard was given a potentialy fatal overdose of drugs.
"[The Astroworld medical staff] administered Narcan," Finner said, "he was revived, and the medical staff did notice a prick that was similar to a prick you'd get if someone was trying to inject."
Finner did not clarify during his press conference on Wednesday how Astroworld's medical personnel came to believe that the security guard had been drugged. The FADER has reached out to Houston Police for more information.