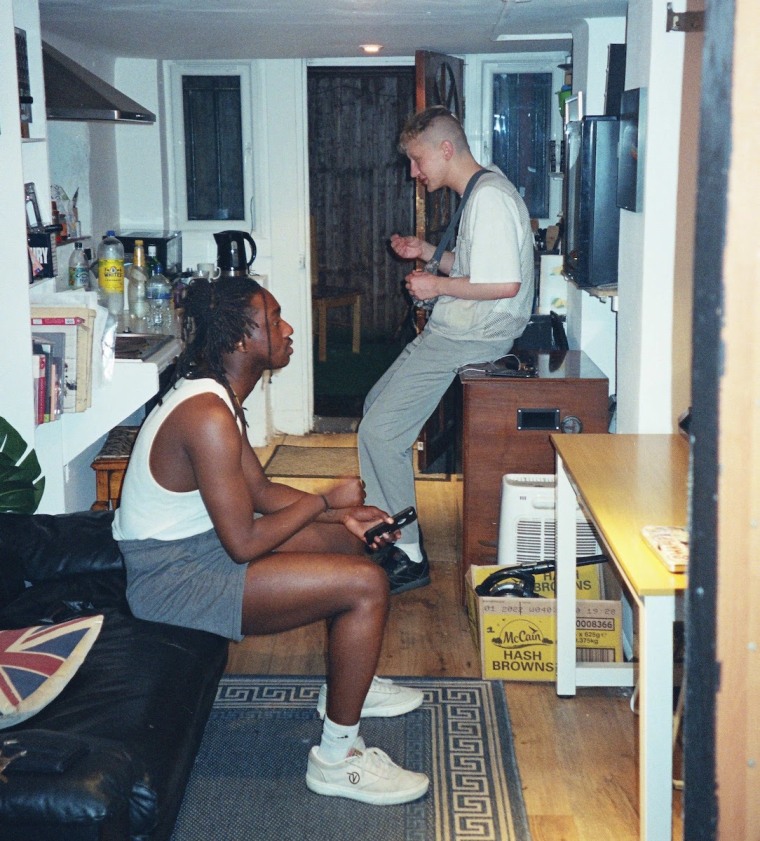 Chicago rapper, singer, and smooth talker Ric Wilson has never been afraid to get goofy. Early this morning, he and London producer George Van Den Broek (Yellow Days) released Disco Ric in London Town, a collaborative EP full of Gen Z-ified rare grooves and allusions to the British capital's famous subway system.
"Sounding happy as the Picadilly Line," Wilson gushes on opener "Life's Been Good To Me," over an infectious instrumental that changes tempo multiple times throughout the song. "We connect like the Red Line of London too," he says later on "Alive on the Tube." Across five tracks, he punctuates his rapped verses with falsetto choruses that justify the record's "Disco Ric" eponym.

Disco Ric in London Town organically follows They Call Me Disco, Wilson's 2020 collab with jazzy super-producer Terrace Martin. Yellow Days' flexible production is a perfect match for Wilson's versatile, spritely vocals. Together, they provide a fun, breezy listen from front to back.
Stream Disco Ric in London Town above, and view the duo's upcoming tour dates below.
Yellow Days & Ric Wilson Tour Dates
11/13 - San Francisco, CA - The Regency
11/15 - Santa Cruz, CA - Catalyst
11/16 - Santa Ana, CA - The Observatory OC
11/19 - Salt Lake City, UT - The Complex - Vertigo
11/20 - Denver, CO - Summit Music Hall
11/23 - Chicago, IL - Metro
11/26 - Toronto, ON - Phoenix Concert Theatre
11/27 - Montréal, QC - Théâtre Fairmount
11/29 - Washington, DC - 9:30 Club
11/30 - New York, NY - Webster Hall
12/2 - Boston, MA - Paradise Rock Club - Music Hall
12/3 - Philadelphia, PA - Union Transfer