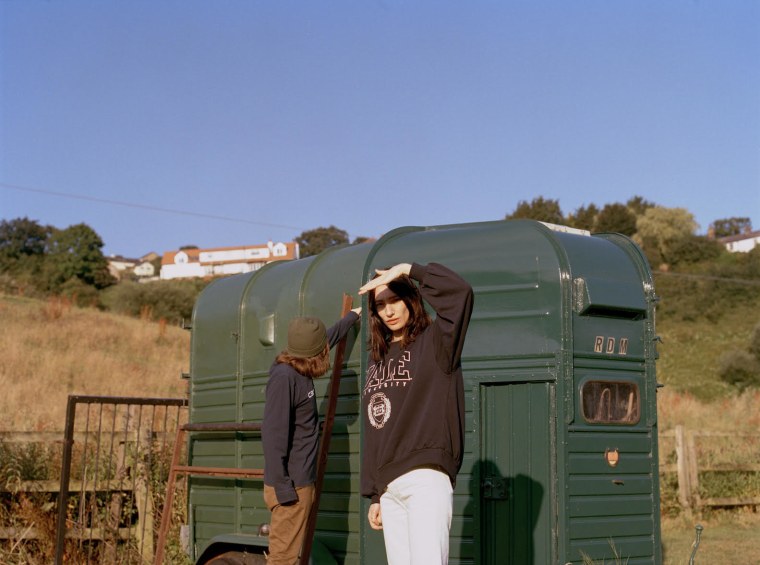 King Hanna have announced their debut LP, I'm Not Sorry, I Was Just Being Me, out February 25, 2022 on City Slang. They've also released a new single, "All Being Fine," which comes with a rustic music video.
The Liverpool duo of Hannah Merrick and Craig Whittle introduced themselves to a global audience in November 2020 with an EP, Tell Me Your Mind And I'll Tell You Mine. In March of this year, they followed it up with a cover of "State Trooper," originally from Bruce Springsteen's Nebraska.
"All Being Fine" is the album's second confirmed single, after "A Well-Made Woman," which came out in September before the album was announced. The new track is a slow-burner based around a driving, bluesy chord progression that stays static in drums, bass, and rhythm guitar while an electric guitar and a tasteful synth swell in the background. Merrick repeats the title refrain 17 times across the three-and-a-half-minute track in a crackling alto that gives gooseflesh in the track's tensest moments.
The video, shot on film — or convincingly edited to look as if it was — shows a four-piece version of the band playing the song in a field while a landscaper rides a mower in ominous circles around them. Watch it below.