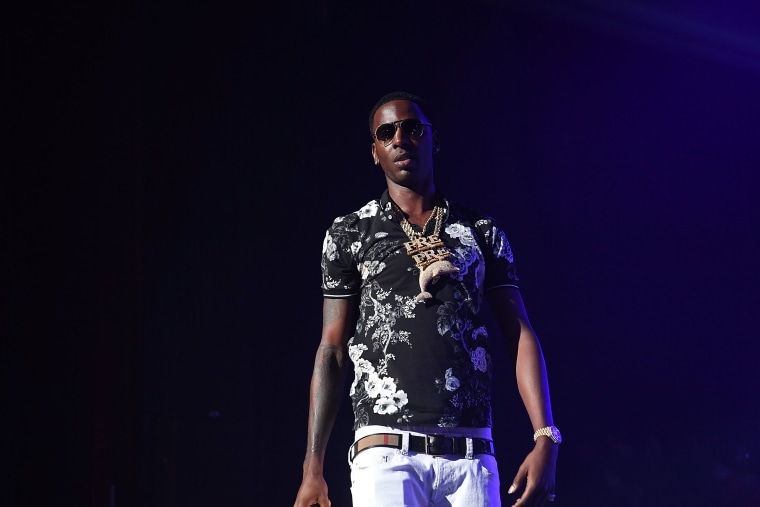 Young Dolph was shot and killed in his hometown of Memphis on Wednesday afternoon, law enforcement sources told FOX13. The mayor of Memphis, Jim Strickland, confirmed the news on Twitter later on Wednesday afternoon.
The 36-year-old rapper was reportedly inside of a local cookie store when unnamed suspects drove up and opened fire. He was pronounced dead on the scene, according to a tweet from Memphis police.
The FADER has reached out to Young Dolph's representatives and the Memphis Police Department for comment.
Dolph survived multiple past attempts on his life. In February 2017, he was shot at over 100 times in Charlotte, North Carolina but was uninjured thanks to the bulletproof SUV in which he was riding.
In September of that year, he was brought to a Los Angeles hospital in critical condition with multiple gunshot wounds after an altercation at the Loews Hollywood Hotel.
Young Dolph, who was born Adolph Robert Thornton Jr., moved to Memphis from Chicago when he was two years old. He released 16 mixtapes from 2008 to February 2016, when he dropped his debut album, King of Memphis, which peaked at fifth on the U.S. Rap charts. He went on to release six more albums. The last three — Dum and Dummer 1 and 2 with Key Glock, and Rich Slave, a solo project — charted top 10 overall.
Dolph was beloved at home in Memphis and globally for the way he blended brutal realism with unpredictable humor. The stories he told would have been too wild to believe if told by anyone else, but they felt real coming from him. ""Everything is straight facts all the way up and down," he told The FADER in a 2017 profile. "You can go back and forth to Google...and see everything."
He is survived by a son and daughter. Seven of his other relatives run the non-profit Ida Mae Family Foundation in honor of Dolph's grandmother, who helped raise him. They run multiple programs for the Memphis community, including an annual youth conference, literacy and college prep courses, and clothing donations for women and children who live in shelters or are victims of domestic violence. Visit their website to donate.