Amy Reid's Dome Trax vibrates at strange frequencies
The five-track EP channels the structural balance of geodesic domes.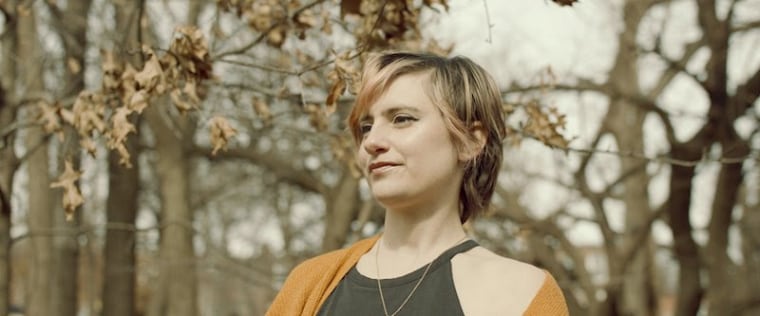 Baltimore sound and visual artist Amy Reid has taken the concept of the concept album quite literally. She recorded Dome Trax, a five-track EP full of aqueous synths that tingle the synapses, as the background music in a 25-foot-wide, 12-foot-high geodesic dome she built with fellow multimedia artist Johnny Rogers during a residency at Merriweather District in Columbia, Maryland. Dome Trax looped continuously inside the dome as Rogers' video projections played on its walls for the outside world to see. Reid released the EP on streaming and as a limited edition cassette today on sound as language.
Dome Trax runs for 25 minutes, but due to its cyclical nature, it feels timeless. Like the geodesic dome itself, it reads as both simple and ingenious, natural and alien. Droning synths bloom and warp endlessly as the record runs its course, rendering track designations irrelevant.
The new project follows Reid's 2017 album, Hirsute, and her 2020 EP, Isolated Bliss. Stream Dome Trax below.