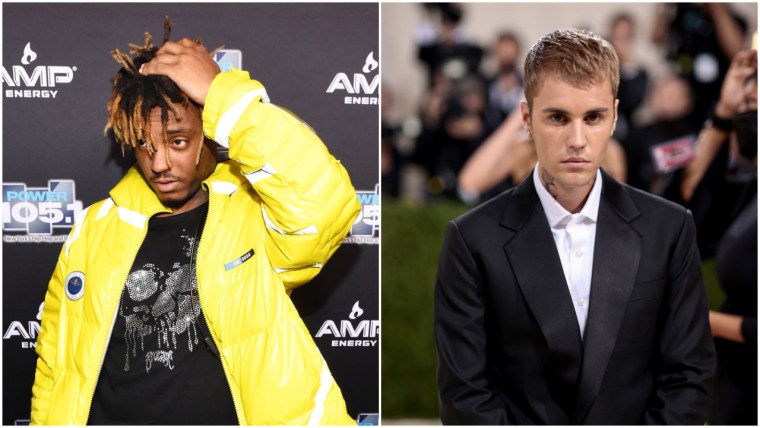 A collaboration between late Chicago rapper Juice WRLD and Justin Bieber has arrived. Listen to "Wandered to L.A." below. The track will appear on Juice WRLD's forthcoming album Fighting Demons, due on December 10 via Grade A Productions and Interscope.
Fighting Demons will be the second posthumous LP from Juice WRLD following his death in 2019. Legends Never Die was released last year with a third album in a trilogy to follow.
On December 16 HBO will broadcast Into the Abyss, a new documentary about Juice WRLD featuring previously unseen footage of Juice alongside unreleased music and in-depth testimony from the closest to the rapper. An animated movie based on his music is also in the works.