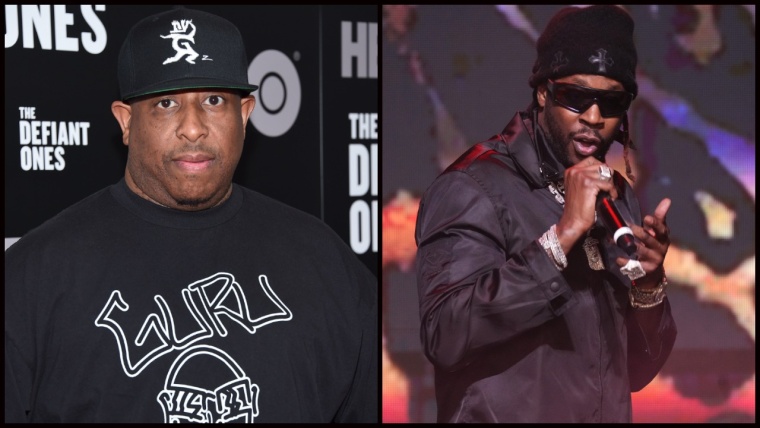 DJ Premier and 2 Chainz have shared a new song titled "Mortgage Free," the fourth entry in Premier's Payday Records singles series. Earlier entries in the sorries are "Our Streets" featuring A$AP Ferg, "Wut You Said" featuring Casanova, and "Headlines" featuring Griselda members Westside Gunn, Conway the Machine, and Benny the Butcher.
On "Mortgage Free," 2 Chainz lays out his American dream over a classic, Gang Starr-era Primo beat. "The goal in life is to be mortgage free," he raps on the chorus. "Control your emotions, have integrity." It seems like a modest goal for Chainz, but he goes even further: "The American dream is to get a house / But for me the American dream is to get a ounce."
Chainz and Primo, at this point, can have all the houses and ounces they want, within reason. They're clearly comfortable in their roles as hip-hop veterans by now, as evidenced by goofy bars such as "You base your life on IG, and that's a fairy tale / I treat business like sex, I do it very well." "Mortgage Free" feels less about actual financial assets than a relaxed lifestyle, one the rapper-producer duo are living to the fullest.