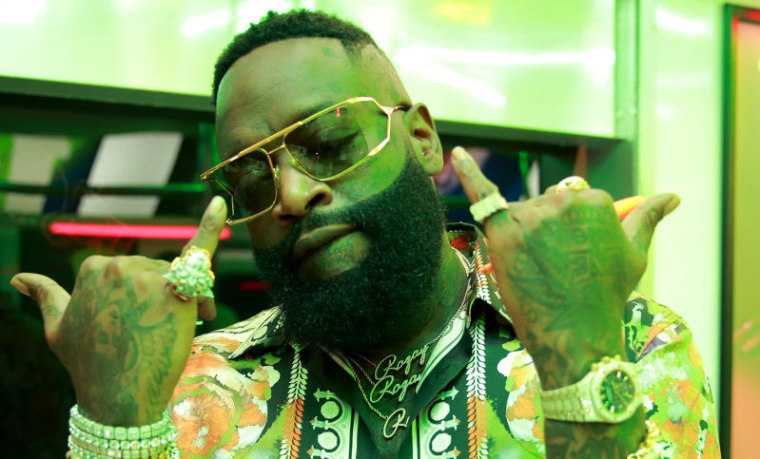 The FADER Uncovered, the podcast series in which host Mark Ronson talks with the world's most impactful musicians, is back for a second season. This week Ronson is joined by rapper, author, and business mogul Rick Ross
Ronson and Ross revisit the Miami rapper's 2006 FADER cover, written just as his breakout hit "Hustlin'" was blowing up. Ross looks back to a time before "Hustlin'," including a time when a car crash made him re-evaluate life and almost quit rap altogether. They also touch on his stratospheric rise in the hip-hop game, collaborating with Kanye West in Hawaii, his new book The Perfect Day to Boss Up, and what it's like to perform at a bar mitzvah.
Check out the 2006 FADER cover story. Follow The FADER by clicking on the cover photo, below.
Follow and subscribe to The FADER Uncovered here and check back for new episodes every Monday. Last week's episode with Pharrell Williams is available now.
The Prisoner Wine Company is an official sponsor of UNCOVERED. For a limited time, take 20% off & get Shipping Included on the star-studded Prisoner lineup by using code: UNCOVERED at theprisonerwinecompany.com/uncovered.
Offer valid on first time online orders only for U.S. residents of legal drinking age through 12/31/2021. Rebate requests from alcoholic beverage retailers, wholesalers, or anyone suspected of submitting fraudulent requests, will not be honored or returned. Limit 1 offer per household, name, or address. For more information, contact customerservice@theprisonerwinecompany.com. Other exclusions may apply. Please enjoy our wines responsibly.