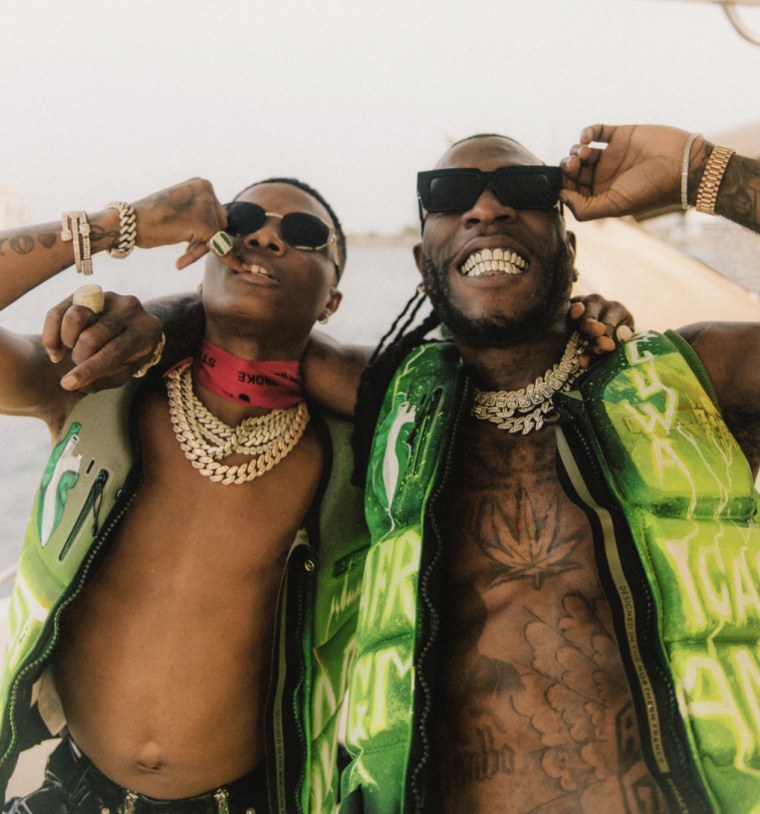 Burna Boy and Wizkid have teamed up again for a new track titled "B. D'OR." The pair have collaborated frequently on their respective rises to Afropop's highest echelon, most notably on Wizkid's hit single "Ginger" back in January. More recently, they co-headlined Sacramento's Lost In Riddim festival in October.
This time, it's Wiz who hops on Burna's track, adding a slick verse to an already-strong cut. The song's title refers to the Ballon D'Or, the most presitgious prize a player can receive in men's soccer. Wiz and Burna slide over taut strings and liquid percussion, passing language back and forth like two pros on a pitch. Especially fun is the use of "penkelemesi" — the Yorubanisation of the phrase "pecular mess," coined by Adegoke Adelabu, a prominent Nigerian politician in the '50s — in conjunction with "Oh, Lord of mercy" and "dey call me Messi."
On April 28, 2022, Burna Boy will become the first Nigerian to headline a show at Madison Square Garden: One Night In Space has already sold out.
Listen to "B. D'OR" below.