Yves Tumor shares 2022 world tour dates
Tickets go on sale on December 16.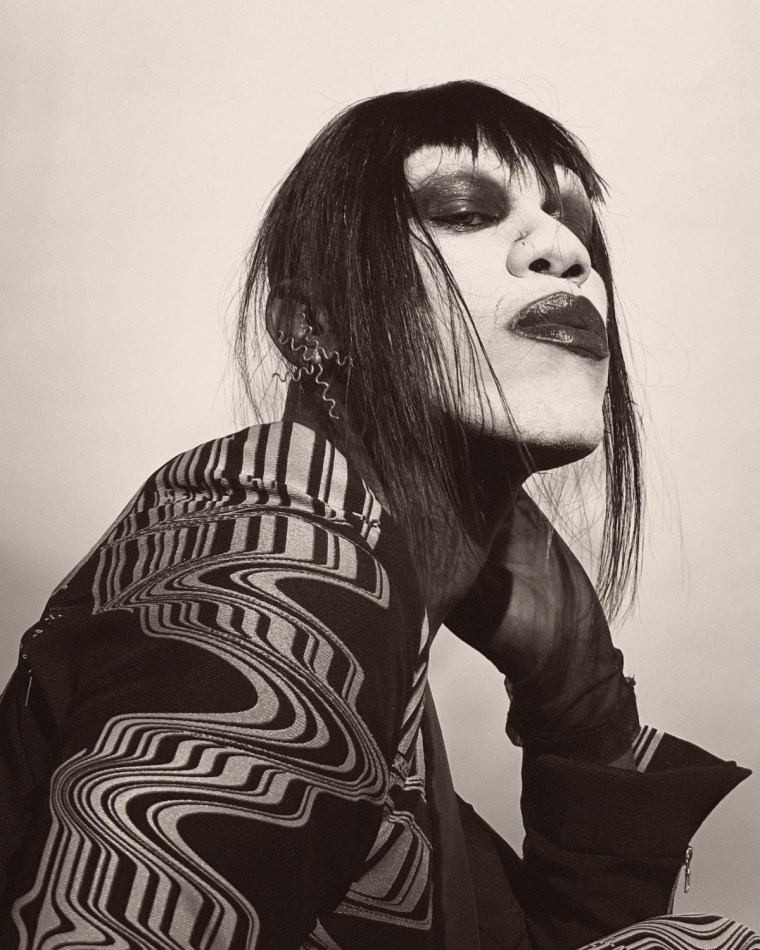 Experimental producer-turned-experimental glam rock artist Yves Tumor will embark on a massive world tour in 2022. The 47 dates will span headlining shows and festival appearances in Europe, the U.K., the United States, and Canada, with even more dates set to be revealed. Tickets go on sale here on Thursday, December 16 at 10 a.m. local time.
The Asymptomatic World, Yves Tumor's latest EP, came out in July. It contained the lead single "Jackie," an anthemic and lovesick track that made it on our Songs You Need playlist. Their 2020 album Heaven For A Tortured Mind was one of our favorite releases in 2020.
Yves Tumor 2022 world tour dates
EUROPE
2/23 – Praga Centrum – Warsaw PL
2/24 – Meet Factory – Prague CZ
2/25 – Trauma Bar – Berlin DE
2/26 – Gretchen – Berlin DE (Sold Out)
2/28 – Vega Main Hall – Copenhagen DK
3/1 – Paradiso Main Hall – Amsterdam NL
3/2 – Balzaal Vooruit – Gent BE
3/3 – Trabendo – Paris FR
3/5 – Strange Brew (Matinée Show) – Bristol UK (Sold Out)
3/5 – Strange Brew (Evening Show) – Bristol UK (Sold Out)
3/6 – Drygate – Glasgow UK
3/7 – Whelans – Dublin IE (Sold Out)
3/8 – Troxy – London UK
3/9 – Chalk – Brighton UK
3/10 – Yes (Matinée Show) – Manchester UK (Sold Out)
3/10 – Yes (Evening Show) – Manchester UK (Sold Out)
3/11 – Belgrave Music Hall – Leeds UK
6/10 – Melt Festival – Ferropolis DE
6/16 – Sideways Festival – Helsinki FL
6/20 – Bel Etage – Kyiv UA
7/6 – Mad Cool – Madrid ES
7/8 – Pohoda Festival – Trencin SK
7/16 – DOUR Festival – Dour BE
8/6 – OFF Festival – Katowice PL
8/10 – Sziget Festival – Budapest HU
8/19 – All Points East – London UK
8/20 – Parades de Coura Festival – Parades de Coura PT
USA/CANADA
3/16 – The Observatory – Santa Ana, CA
3/17 – Ace of Spades – Sacramento, CA
3/18 – 1015 Folsom – San Francisco, CA
3/19 – Felton Music Hall – Felton, CA
3/20 – Soundwell – Salt Lake City, UT
3/22 – Boulder Theater – Boulder, CO
3/23 – Slowdown – Omaha, NE
3/24 – The Bottleneck – Lawrence, KS
3/25 – Old House Rock – St. Louis, MO
3/26 – Headliners Music Hall – Louisville, KY
3/27 – Big Ears Festival – Knoxville, TN
3/29 – El Club – Detroit, MI
3/30 – Metro – Chicago, IL
3/31 – Opera House – Toronto, ON
4/1 – Club Soda – Montreal, QC
4/3 – Royale – Boston, MA
6/23 – Electric Forest – Rothbury MI
8/30 – Wonder Ballroom – Portland, OR
8 27/28 – This Ain't No Picnic – Pasadena, CA
8/31 – Commodore Ballroom – Vancouver, BC