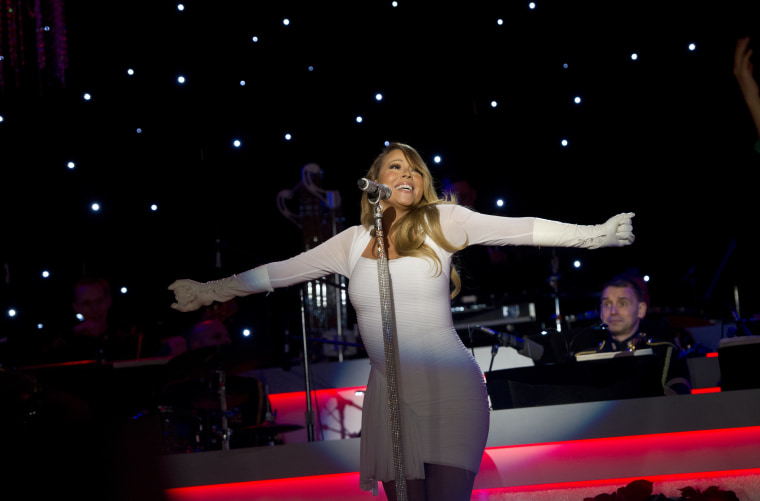 It's time for our annual "Mariah Carey's 'All I Want For Christmas Is You' is No. 1 on the Billboard Hot 100" post, but this time there's a twist: It's the track's third time in three years at No. 1, making it the first song in the chart's history to hit the top spot in three separate runs.
The song was originally released in 1994 and made its debut at No. 1 in 1999. Changes at Billboard in how streaming counts towards chart placement led to the song's ascent that year and during the following year's holiday season.
"All I Want For Christmas" breaks a record previously held by Chubby Checker's "The Twist." That song went No. 1 in September 1960, and returned to the top spot in January 13 and 20, 1962.