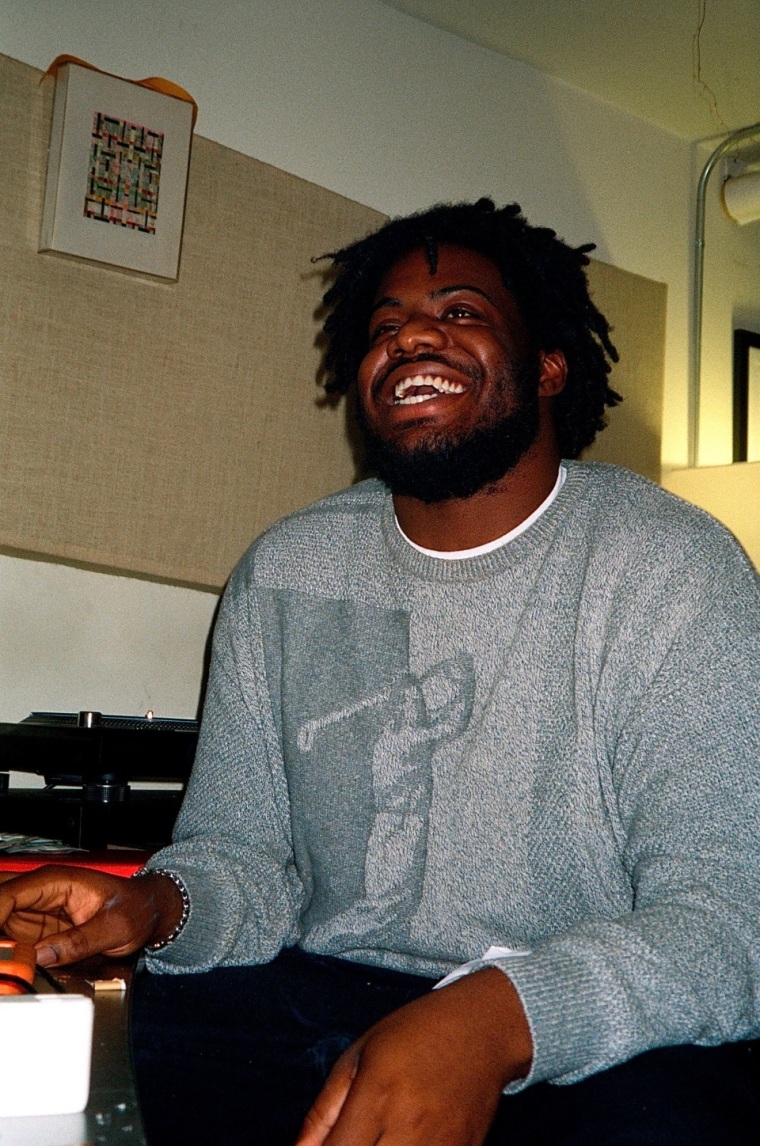 MIKE has shared a new track titled "In My World." He self-produced the song using his dj blackpower alias, under which he released an experimental beat tape in February. 2021 also saw the Brooklyn rapper drop Disco!, a full-length follow-up to last year's Weight of the World. In October, The Alchemist recruited him for "Lossless," a track from This Thing of Ours 2.
"In My World" picks up where Disco! left off, paring a vintage, R&B-sampling beat with MIKE's off-kilter flow and relentless rhyme scheme: The song begins, "I know you gave me your heart, how did I mess that?," and every following line hits both the internal and end rhymes ("heart / mess that," "dark / check that," "all, express back"), warping ever so slightly until cutting off just over a minute in with "I'm stuck at the head of the storm, and test draft / Them cuts that you get from the war." The beat plays for another 15 seconds before it too comes to an abrupt halt at the start of its main loop.
Listen to "In My World," and view MIKE's tour dates in support of Freddie Gibbs, below.
MIKE's dates with Freddie Gibbs' Space Rabbit Tour
4/14 - San Francisco, CA - Regency Ballroom
4/20 - Phoenix, AZ - The Pressroom
4/27 - Salt Lake City, UT - The Complex^
4/29 - Boulder, CO - Fox Theater^
4/30 - Denver, CO - Cervantes Masterpiece Ballroom^
5/4 - Oklahoma City, OK - Tower Theatre^
5/5 - Dallas, TX - The Echo Lounge^
5/7 - Atlanta, GA - Masquerade - Heaven Stage^
5/8 - Raleigh, NC - Lincoln Theatre^
5/11 - New York, NY - Irving Plaza^
5/12 - Silver Spring, MD - The Fillmore Silver Spring^
5/13 - New York, NY - Irving Plaza^
5/14 - Buffalo, NY - Town^
5/15 - New Haven, CT - Toad's Place^
^ w/ redveil