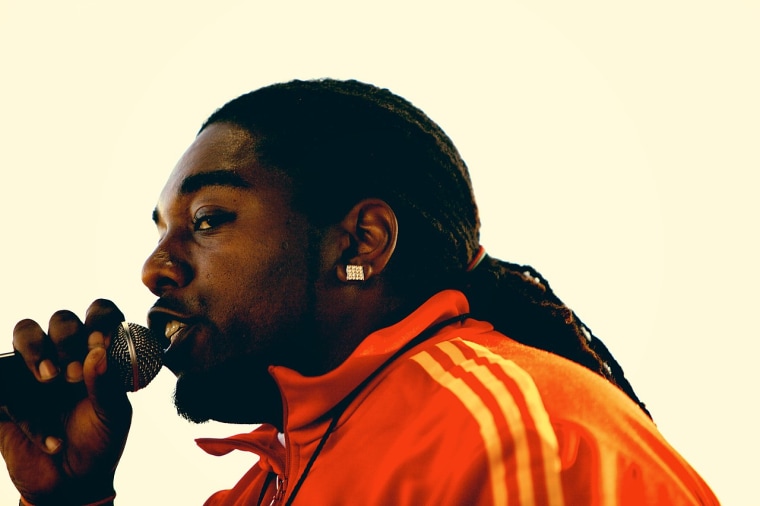 San Jose producer Traxamillion (born Sultan Banks) passed away on Sunday, The San Francisco Chronicle reports and Banks' label, Empire, confirmed in a tweet. Best known as a key player in the Bay Area's hyphy movement, he worked with some of the genre's most iconic acts, including E-40, The Pack, and Keak Da Sneak. He died in home hospice at his aunt's house early Sunday morning after a years-long battle with cancer. He was 42.
Born February 26, 1979, Banks started making hyphy beats in the early 2000s and quickly became one of the movement's central producers. He worked on early cuts for Berkeley's The Pack — the group where Lil B got his start — as well as other local legends such as Ace High and B.A. before achieving a regional megahit with Keak Da Sneak's "Super Hyphy" in 2005.
Banks dropped his seminal hyphy compilation album, The Slapp Addict, in 2006, cementing his legacy within the movement. He contributed a remix of "Turf Dancing" to DJ Shadow's 2007 Bay Area EP. In his later years, he continued to work with major acts both in and outside the genre: He produced City Girls' "City On Lock" featuring Lil Durk last year; and in March, he joined forces with Vallejo luminary E-40 for "I Stand On That" featuring T.I. and Joyner Lucas. His last album, Sirens, dropped in May.
Banks is survived by his son, Elijah. Artists and fans have come forward en masse to pay their respects to the beloved producer in the day since his passing. View some of their tributes to Traxamillion below.