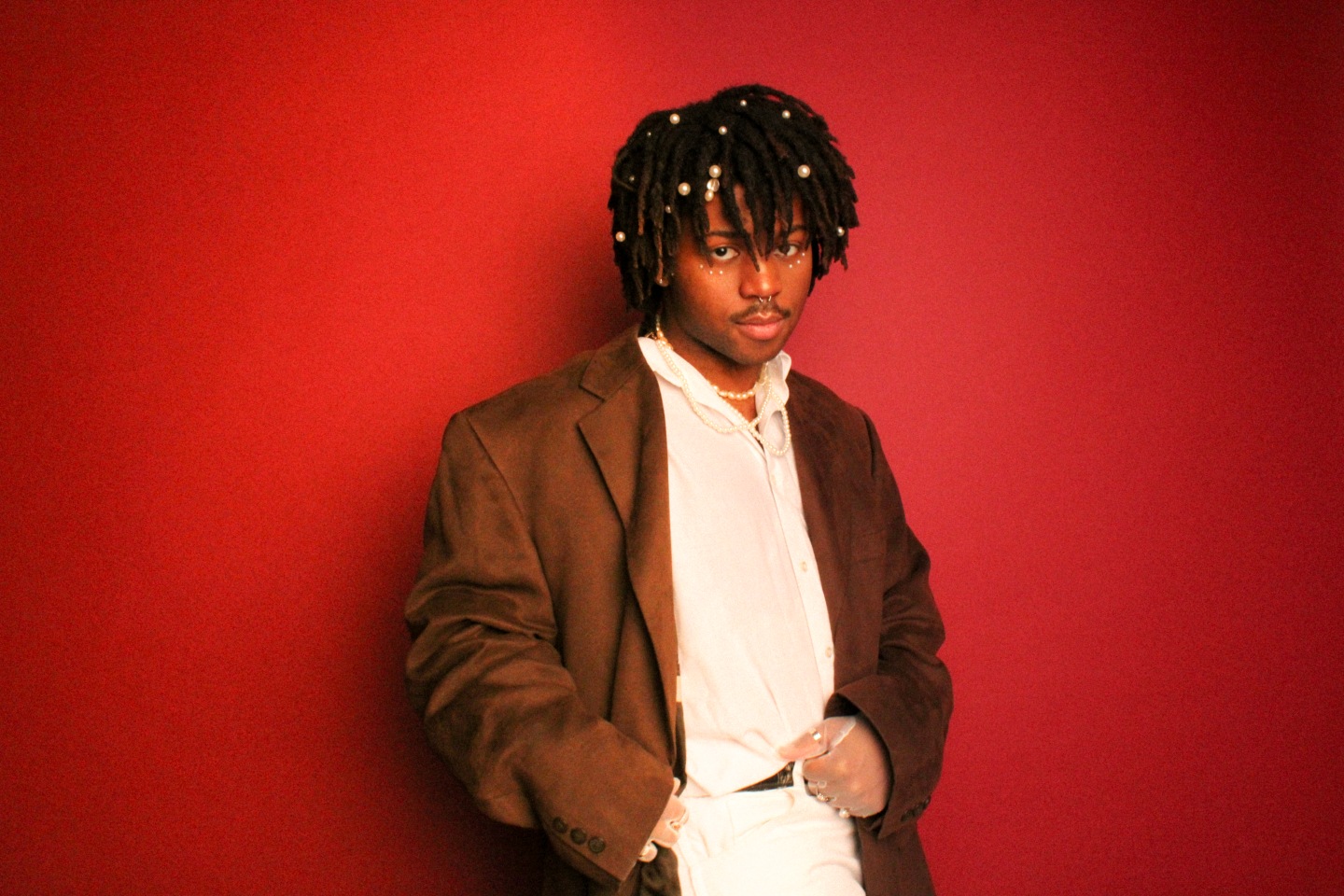 Kevin Holliday has shared a new track titled "Expensive Taste" and an animated lyric video to go with it. It's the first release from the Brooklyn crooner — who, according to the the single's press release, makes music between shifts at his parents' Bed-Stuy laundromat — since he dropped his sophomore EP, OMNI, in August.
Co-produced by Holliday and two of his long-time collaborators, the track's instrumental pairs pocket drumming with a particularly bouncy bass line, complemented by the special sauce of an extremely '70s synth.
"I made the track with two producers I always work with: Chasen Smith and Keizo Fish," Holliday tells The FADER. "When we made it, we were specifically channeling Off the Wall by Michael Jackson. That's by far my favorite album of his, so we sat and listened to it at bunch before we even started to make anything. We wanted something with a similar energy that built upon everything I've released until now."
Over the Quincy Jones-indebted groove, Holliday sings in a slick, contemporary style that sets him apart from the ever-widening ocean of R&B nostalgia acts. In as few words as possible, he paints a relationship that's become completely transactional, if there was ever any romance in it at all.
"Treat me like you 'posed to / You spend the night, baby / Prada shoes and Nobu / Expensive taste, baby," he vocalizes on the hook, emulating a materialistic lover. In the first verse, he seems ready to do whatever it takes to keep his partner happy and the relationship alive, but by the end of the track, he's caught on to the power dynamic and is keen to exploit it for his own gain: "Baby, you're so vindictive / But you're so familiar / I get closer with ya / I just hope you miss it," he finishes before taking us home with a final chorus.
"'Expensive Taste' is about what you get when you mix money and lust,'" he explains. "The track is written from two perspectives. On one hand, trying to impress someone with material things, and going down a wormhole that only gets bigger. On the other hand, getting exactly what you want out of a situation, even if that means hurting someone else's feelings."
The track comes with an animated lyric video in which a couple move restlessly around a bedroom, seemingly unable to venture out into the world to fulfill whatever classy plans they previously had. It's a scene to which we've all grown accustomed these past two years, a simple but effective staging of how even the best relationships struggle when the glitter of co-consumption is removed from the equation.
Watch the video, and read our brief Q&A with Kevin Holliday, below.
It's interesting that you write the song from both perspectives: the user and the used. Have you personally been on both sides of the relationship spectrum? Have you ever flipped the power dynamic, or had it flipped on you?
That's exactly why I wrote it from both perspectives — I have most definitely been on both sides. I know the simp life well, but I also have Future tendencies. Everyone knows what they want from the jump. I think if people were just more honest about that there would be a lot less communication issues. When I'm writing a lot of my songs I try to look at the whole picture rather than how a specific person or thing made me feel.
The lyric video feels a bit ironic: You're singing about Prada shoes and Nobu, but the animated couple is stuck inside, rotating between the same positions in a small room. Is it supposed to be a meta comment on how the pandemic has made relationships frustrating, especially for those with expensive taste?
I wanted to show the couple doing very ordinary things as a playful way to show that sometimes we put all these distractions in front of us, but we're ignoring very obvious signs that something is off in a dynamic. The lyric video, animated by my friend Zu, was done that way purposefully. Vanity isn't always a bad thing in my opinion. It only becomes dangerous when you use it to mask how you're actually feeling.
You mentioned that you were inspired by Off The Wall for this track, and there's a Prince poster in the animated room in the video. You certainly have a vintage aesthetic, but I'm wondering if there are any contemporary artists you draw inspiration from too.
Absolutely. I definitely try to get inspiration from a lot of different eras so my palette isn't limited. One of my biggest inspirations is Andre 3000. I'm also a huge fan of Tyler, the Creator, Pharrell, Solange, Teezo Touchdown, and a bunch of other artists. I'm a firm believer that art inspires art, and you should build on your influences to create something completely new. The scope of things that I draw from also isn't limited to just music. I love artists in other mediums like Kehinde Wiley, Hayao Miyazaki, and Ai Weiwei.