Prentiss announces debut EP, shares "i will wait" video
The 14-year-old rising hyperpop star will drop hey prentiss on January 28.
Picking up where his favorite band blink-182 left off, 14-year-old singer Prentiss has the perfect voice for singing about high school heartbreak. As hyperpop grows more and more ubiquitous, he's bringing a fresh voice to the table. Today, he's announcing his debut EP, hey prentiss, with a FADER premiere of the new video for his October hit, "i will wait."
The Jackson, Mississippi native introduced himself to the world in 2020 with "October" and followed it up with a string of singles that caught the attention of megastars such as Skrillex, Justin Bieber, and blink's own Mark Hoppus. His newfound virality gave him the chance to fly to Los Angeles to work on the new record. He dropped "i will wait" in late October of last year, shortly after sharing a sold-out stage with fellow teen sensation glaive. The track is a breathy proclamation of unrequited love, sung over a moody guitar lick and a hyperactive drum line.
In the new video, Prentiss stands longingly on the sidelines of his crush's love life, playing the role of a supportive friend before finally gathering the courage to invite her to prom, only to watch her be swept away in another boy's convertible. It's a tale as old as time, but Prentiss makes it feel new again. Watch it above, and read his interview with The FADER below.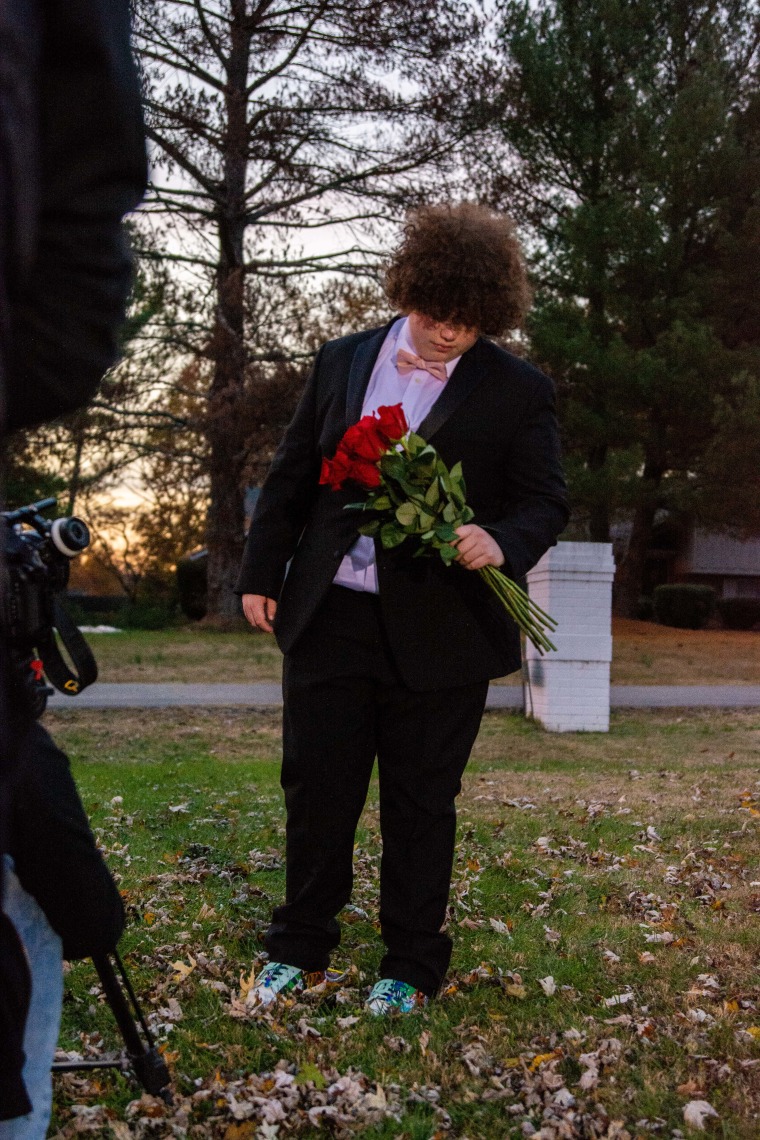 "i will wait" and its video are part of a long tradition of art about high school crushes. What are your favorite songs and movies about crushes?
We based the video off of movies from the 2000s. My friend showed me this rom com Girl Next Door that was dope to pull from. As for songs I have a bunch:
The Jackson 5 - I Want You Back
All American Rejects - Gives You Hell
Paramore - Still Into U
Katy Perry - Teenage Dream
Kid Cudi - Mr. Rager
Marvin Gaye & Tammi Terrell - Ain't No Mountain High Enough
Drake - Hold on, We're Going Home
Miley Cyrus - We Can't Stop
Ke$ha - TiK ToK
What has it been like seeing your own music start to take off?
It's still so crazy and kinda surreal. When I'm in LA, I'm in sessions every day and get to make music with producers who work with some of my favorite artists, and then when I'm home in Jackson, I'm still in school. It's really wild but I appreciate all of the love.
Tell me about your show with glaive.
Man, it was so cool. glaive and ericdoa came out during my set and everyone was so hype. Those guys are really nice and I can't wait to do more shows.
What can we expect from hey prentiss?
No expectations are the best. I'm just really happy because it's all going so well. I don't make a decision on what I'm trying to make, I just let it happen and this last trip to LA I feel like I reached new levels with myself.
What are you looking forward to most about release day?
Reading the feedback & eating my mom's grilled cheese.
Thumbnail photo by Lauren Schorr.