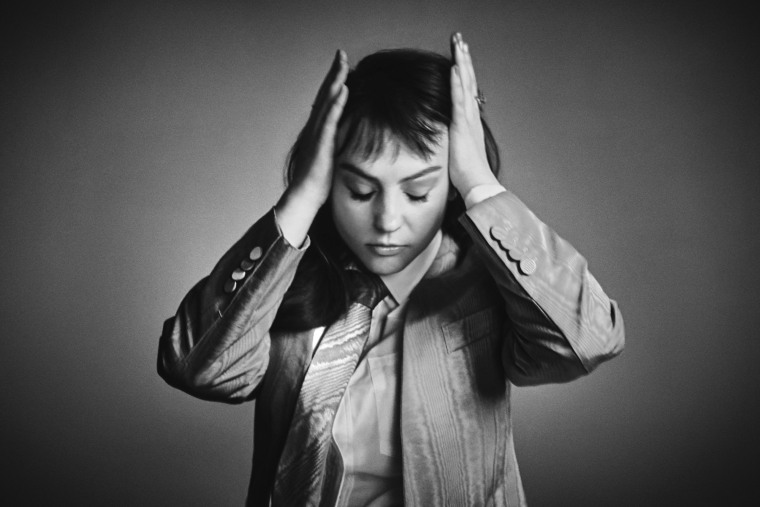 Angel Olsen has shared a cover of "Something On Your Mind," the opening track from Karen Dalton's second and final album, In My Own Time. Light in the Attic released the song today as a 7" single, opposite Dalton's original. On March 25, the label will release their second reissue of In My Own Time — a super-deluxe edition celebrating the record's 50th anniversary — on vinyl and CD.
On Olsen's most recent release, August 2021's Aisles EP, the Asheville-based artist reworked '80s hits in a rare break from her generally solemn subject matter. But the new cover finds her back in her folky, malancholy comfort zone.
Written in the second person by Dino Valenti, "Something On Your Mind" is a consolation song, empathizing with a friend whose soul is burdened. Dalton's 1971 rendition places her rich, cozy voice over a classic folk-country arrangement, replete with a fiddle and a pedal steel guitar. Olsen's new version is a slow, plaintive piano ballad that brings out the pathos of the lyrics, a skill that's become nearly synonymous with her name. Listen below.