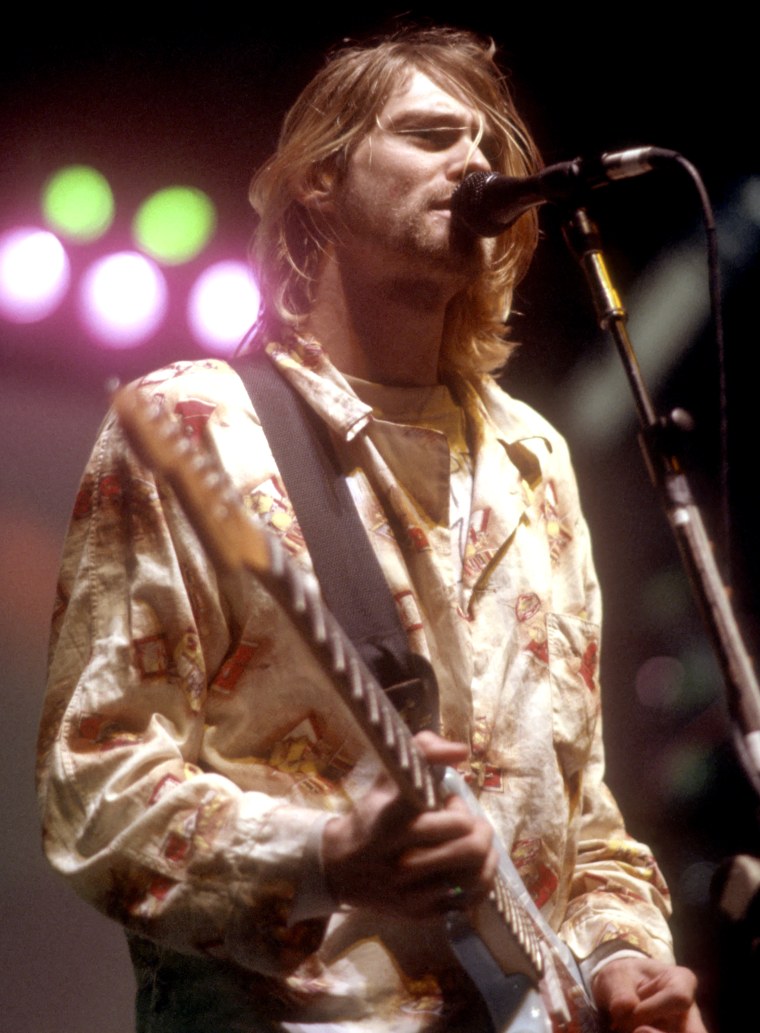 Spencer Elden, the now-31-year-old man who was photographed as an infant for the cover of Nirvana's Nevermind in 1991, sued the band's New Mexico limited liability company, its members, the image's photographer, and various labels and distributors of the record in August 2021, claiming his nude image was exploited. U.S. District Judge Fernando M. Olguin of California's Central District Court threw out the case last Monday, January 3, after Elden's lawyer, Robert Y. Lewis, failed to respond to the defense team's motion to dismiss it. Today, on the final deadline to refile the lawsuit, Elden and Lewis submitted an amended complaint.
Responding to the defendants' assertion that the statute of limitation on claims surrounding the 30-year-old album had long expired, Lewis writes that "during the ten years preceding the filing of this action and since, Nirvana, L.L.C. [et al.] continued to knowingly possess, transport, reproduce, advertise, promote, present, distribute, provide, and obtain the commercial child pornography on the cover of Nirvana's Nevermind album depicting Spencer.
"For example," he goes on, "in September 2021, to celebrate the 30th anniversary of Nirvana's Nevermind album's release, the Defendants rereleased the Nevermind album which continues to feature a lascivious exhibition of Spencer's genitals on the cover."
The new complaint maintains the allegation that the "permanent harm Spencer suffers" is "directly attributable to each Defendant's conduct." Only a sex trafficking claim that the defense directly attacked in their motion to dismiss has been dropped from the amended petition.
The FADER has reached out to Lewis and to representatives of the defendants for further comment on the new development.
UPDATE: [3:32 p.m.] Lewis responded to The FADER's request for comment after the publication of this story, writing that his "revised and updated pleadings include critical new information about the creation of Nirvana's controversial Nevermind album cover." According to the complaint, these documents include undated entries in an alleged diary of Kurt Cobain's and a previously published interview with Robert Fisher, who served as Nirvana's art director at the time of the Nevermind's creation, detailing the creative process behind the making of the cover art.