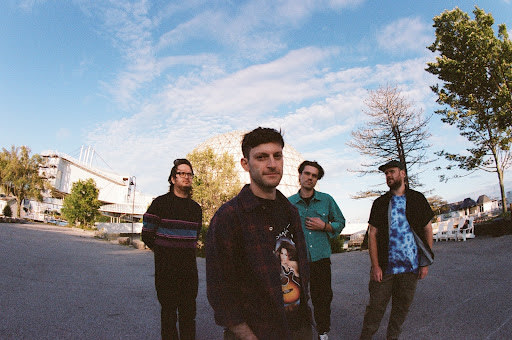 PUP have confirmed details of a new album and shared new song "Robot Writes A Love Song." The Unraveling of PUPTheBand is due on April 1 via Little Dipper/Rise. Check out the new track below.
The Unraveling of PUPTheBand is the follow-up to PUP's 2019 album Morbid Stuff. It features the previously released "Waiting" and was recorded with producer Peter Katis in a "bat-filled mansion in Connecticut," per a press statement. Guests on the album include Sarah Tudzin from Illuminati Hotties, Kathryn McCaughey from NOBRO, Melanie St-Pierre from Casper Skulls, and Erik Paulson from Remo Drive.
The Unraveling of PUPtheband:
"Four Chords"
"Totally Fine"
"Robot Writes a Love Song"
"Matilda"
"Relentless"
"Four Chords Pt. II: Five Chords"
"Waiting"
"Habits"
"Cutting Off the Corners"
"Grim Reaping"
"Four Chords Pt. III: Diminishing Returns"
"PUPTheBand Inc. Is Filing for Bankruptcy"