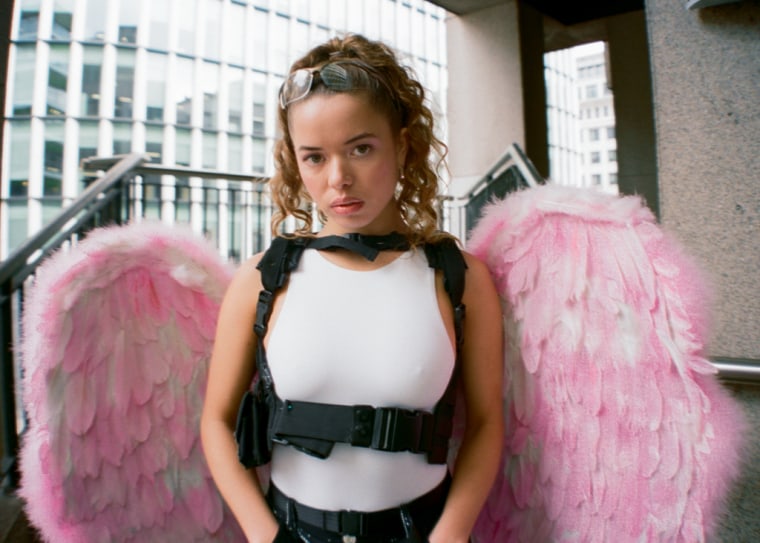 One of my favorite movies that I've watched in quarantine is Wim Wenders' Wings of Desire. The film follows an angel who roams around earth unseen, in love with a human woman. It wasn't exactly escapism for our purgatorial existence, but hey, it's a classic. "midnight sun," the new single from Nilüfer Yanya, comes with a music video that reminds me a little of Wings of Desire. It's a simple enough concept: Yanya walks the city streets wearing big pink angel wings. Instead of being burdened by an impossible love, Yanya relishes her colorful new limbs. Watch it below.
"midnight sun" begins with forlorn, Johnny Greenwood-esque guitars and releases all that tension for a cathartic, shoegaze-y climax, yet another example of Yanya's skillful confluence of rock music traditions. "It's a song about recognizing what it feels like to be pushed down but wanting to resist," Yanya said in a statement. "I really like the imagery of 'midnight sun' as a lyric as it insinuates a light guiding you through darkness. The wings carry their own symbolism - freedom, lightness, flight, fantasy. If I could pick what people saw & heard it would be seeing the beauty of confrontation and the necessity of rebellion."
Nilüfer Yanya's new album PAINLESS is out March 4.