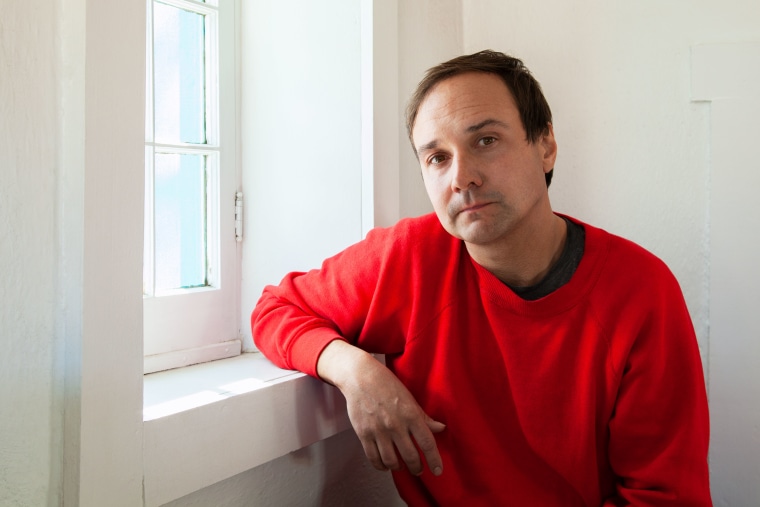 Grizzly Bear were one of the most acclaimed indie projects of the '00s, but the group's future has been uncertain for some time: their last album Painted Ruins was released in 2017, and in 2020 the group's founder Ed Droste left the group to become a therapist. Daniel Rossen, Grizzly Bear's co-lead vocalist and multi-instrumentalist, is staying in the game with the announcement of You Belong There, his debut solo album out April 6 of Warp Records.
Today sees the release of You Belong There's lead single "Shadow in the Frame." It will sound familiar to fans of Grizzly Bear: ornate folk guitar melodies that connect with each other like daisy chains carry Rossen's voice, tranquil yet bubbling with emotion, to soaring heights. Listen below:
Just before the release of You Belong Here, Rossen will embark on a huge tour of North America, Europe, and the United Kingdom. Find those dates below.
Daniel Rossen tour dates
3/27 - Austin, TX - Antone's
3/30 - New Orleans, LA - Toulouse Theatre
4/1 - Atlanta, GA - Variety Playhouse
4/2 - Nashville, TN - Exit/in
4/3 - Asheville, NC - The Orange Peel
4/5 - Washington, DC - Miracle Theatre
4/6 - Philadelphia, PA - Underground Arts
4/8 - Somerville, MA - Crystal Ballroom
4/9 - Brooklyn, NY - Brooklyn Made
4/11 - Montreal, QC - Le Ministere
4/12 - Toronto, ON - Great Hall
4/14 - Chicago, IL - Lincoln Hall
4/15 - Minneapolis, MN - Icehouse
5/7 - Hamburg, DE - Kulturkirche Altona
5/8 - Berlin, DE - Passionskirche
5/10 - Munich, DE - Freiheitshalle
5/11 - Zurich,CH - Bogen F
5/12 - Turin, IT - Circolo della Musica
5/14 - Paris, FR - Le Café de la Danse
5/15 - Amsterdam, NL - Het Zonnehuis
5/16 - Cologne, DE - Kulturkirche Köln
5/17 - Ghent, BE - Handelsbeurs
5/19 - Leeds, UK - Left Bank
5/20 - London, UK - Union Chapel
5/23 - Dublin, IE - Pepper Canister
5/25 - Glasgow, UK - St Luke's
6/9 - San Diego, CA - Casbah
6/10 - Los Angeles, CA - Echoplex
6/11 - Pioneertown, CA - Pappy & Harriet's
6/14 - Big Sur, CA - Henry Miller Memorial Library
6/15 - San Francisco, CA - The Chapel
6/17 - Portland, OR - Doug Fir Lounge
6/18 - Seattle, WA - Neumos
6/19 - Vancouver, BC - The Biltmore Cabaret