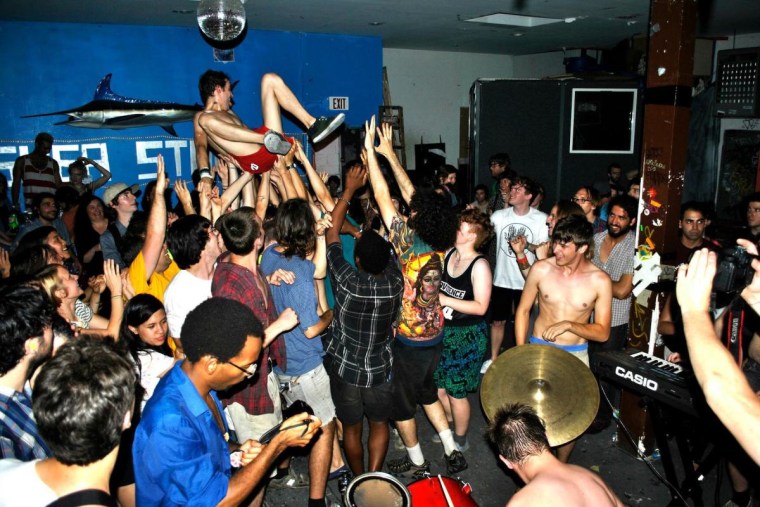 From 2009–2017, Shea Stadium launched the careers of countless artists from its small, sweaty Bushwick space. Acts like Big Thief, Blood Orange, Japanese Breakfast, and King Krule all played shows there early in their careers. Like so many Brooklyn DIY institutions before and after it, Shea was forced to shut its doors due to the pressures of gentrification. But its archives have remained a living document of the magic that happened there.
Now, in partnership with Blast Radio, the venue is starting an audio series called Shea Rewind to celebrate some of its most iconic shows, with new episodes rolling out every Thurday. The series will also feature artist interviews and commentary. This week's broadcast will include past performances from Real Estate, Juan Wauters, Screaming Females, Liquor Store, Unstoppable Death Machines, Japanther, No Joy, and the Honey-Dos.
Listen to a snippet of a forthcoming Frankie Cosmos interview below, and follow "sheastadiumbk" on Blast Radio to tune in live or for 24 hours after the show.