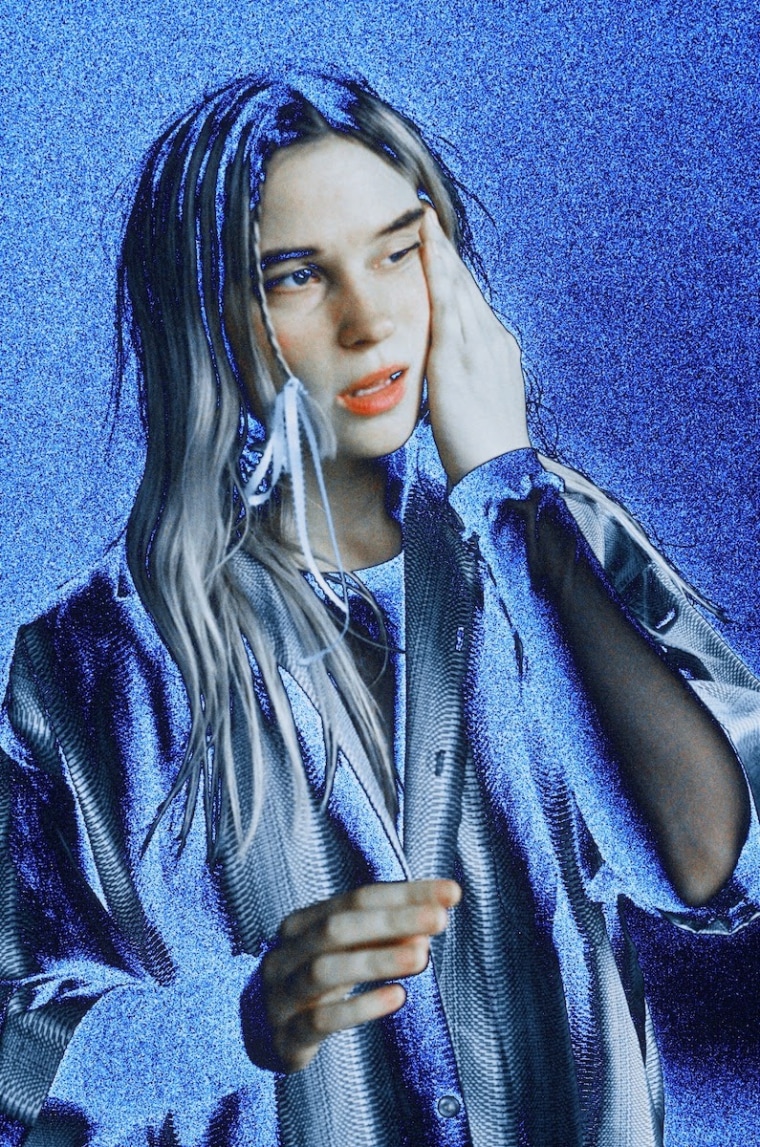 The most striking thing about Bnny's 2021 debut LP, Everything, was Jess Viscius' vulnerability. Written in the wake of her partner's death from an accidental overdose of fentanyl-laced heroin, tracks like "Ambulance" cut straight to the core of her grief. But the Chicago quintet's new single deals with the flipside of mourning: the need to let those who care about you know you're OK, even when you're not.
"'I'm Just Fine' is about the sensation of time moving slowly when you are missing someone," Viscious writes. "It's about attempting to deny that you are heartbroken in order to protect yourself."
Along with Jess and her sister Alexa — a well-known portrait photographer and the band's bassist — Bnny's lineup features guitarists Tim Makowski and Adam Schubert, and drummer Matt Pelkey. On the new track, as on Everything, their careful, dirge-like instrumentals set a perfect scene for Jess' somber vocals.
Watch the official visualizer for "I'm Just Fine," and check out Bnny's upcoming tour dates, below.
Bnny 2022 tour dates
2/18 - Sioux Falls, SD - Total Drag Records
2/21 - Seattle, WA - Barboza*
2/22 - Portland, OR - Doug Fir *
2/24 - San Francisco, CA - Noise Pop Festival
2/27 - San Diego, CA - Whistle Drop
3/2 - Los Angeles, CA - The Echo *
3/4 - Salt Lake City, UT - Urban Lounge
3/7 - Davenport, IA - Raccoon Motel
4/28 - Kansas City, MO - Record Bar ^
4/29 - Davenport, IA - Raccoon Motel ^
4/30 - Minneapolis, MN - Fine Line ^
5/1 - Milwaukee, WI - Colectivo ^
5/3 - Chicago, IL - Lincoln Hall ^
5/4 - Ferndale, MI - Loving Touch ^
5/5 - Toronto, ON - Great Hall ^

* supporting Ian Sweet
^ supporting Molly Burch