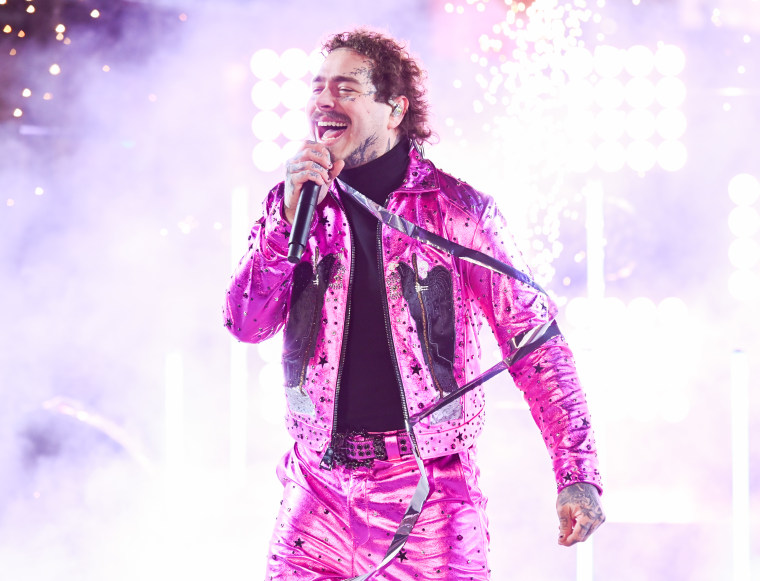 After a social media update in November led to a bout of fan speculation, Post Malone has confirmed that his new album is called twelve carat toothache in a new Billboard profile. The new record's release is "imminent," Malone claims.
Earlier this month, Malone's manager Dre London claimed Republic Records has been delaying its release due to its relative brevity. The allegedly 45-minute project will be the shortest LP Post has ever released if it remains as is, and he told Billboard the label wanted it to be longer to boost its streaming numbers.
"Trying to shove 20 to 25 songs, it doesn't work," Post said. "Talking to the label [it's like], 'Oh, if you have less songs, you're not going to stream as much,' but the whole thing is that you don't want to compromise your art and your gut vibe on anything."
The Grapevine, Texas-bred rapper/singer suffered from creative paralysis after releasing his most recent album, Hollywood's Bleeding, in 2019 and subsequently moving from Los Angeles to Utah according to the profile. "You think about everything at the same time, and it's fucking overload," he told the magazine. "There's a lot riding on the music. There's a lot riding on just being able to keep making songs. And that's hard to do because you're like, 'Fuck — I already talked about everything.' And you kind of run out of ideas, and that's scary shit."
Nevertheless, he was able to overcome his writer's block to finish twelve carat toothache. And this time, he promises it's coming soon.