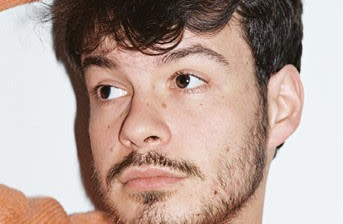 Rex Orange County has confirmed details of a fourth studio album. Who Cares? is out on March 11 and is accompanied by new song "Keep It Up," which you can check out below. The "Keep It Up" video was shot in Amsterdam and features Benny Sings, with whom Rex recorded his new album.
The upcoming album sees Rex reunite with Tyler, The Creator with the rapper making an appearance on "Open A Window." The pair previously collaborated on Tyler's Flower Boy album.
Who Cares? is the follow-up to 2019's Pony. Prior to that Rex released Bcos U Will Never B Free in 2015 and Apricot Princess two years later.
Tracklist:
"KEEP IT UP"
"OPEN A WINDOW" (Feat. Tyler, The Creator)
"WORTH IT"
"AMAZING"
"ONE IN A MILLION"
"IF YOU WANT IT"
"7 AM"
"THE SHADE"
"MAKING TIME"
"SHOOT ME DOWN"
"WHO CARES?"