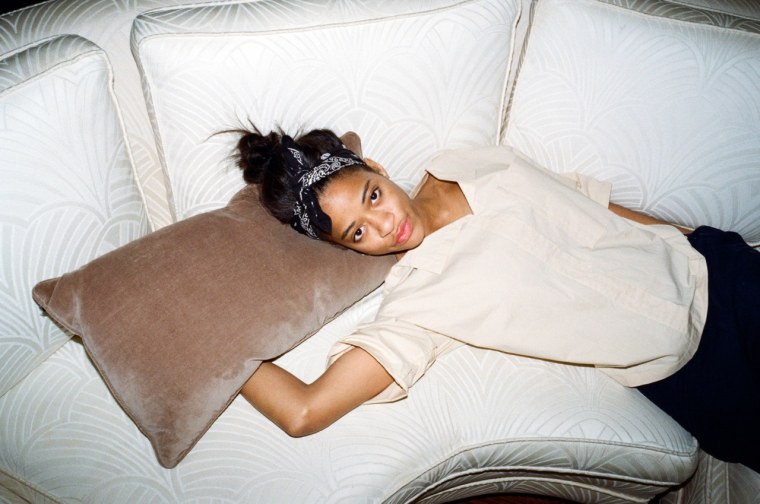 Singer, visual artist, and designer Kilo Kish has returned with a new song titled "NEW TRICKS: ART, AESTHETICS, AND MONEY," that features longtime collaborator Vince Staples. On "NEW TRICKS," she raps in an icy staccato over ground-shaking industrial drums and piercing sirens. Staples plays hypeman, punctuating her bars with cocky adlibs and turning up an imaginary crowd. Check it out below.
"NEW TRICKS: ART, AESTHETICS, AND MONEY" will appear on Kish's sophomore album, American Gurl, due March 25. American Gurl will feature collaborations with Miguel and Jean Dawson.
In 2021, Kilo Kish released two singles: July's "AMERICAN GURL" and August's "BLOODY FUTURE." Those two tracks were her first new releases shared since 2019's Redux EP, which featured "Spark" and "Bite Me." Kish's last full-length release was 2016's Reflections in Real Time.
Today has been a busy feature day for Vince Staples, who also appeared on Raveena's new single, "Secret."