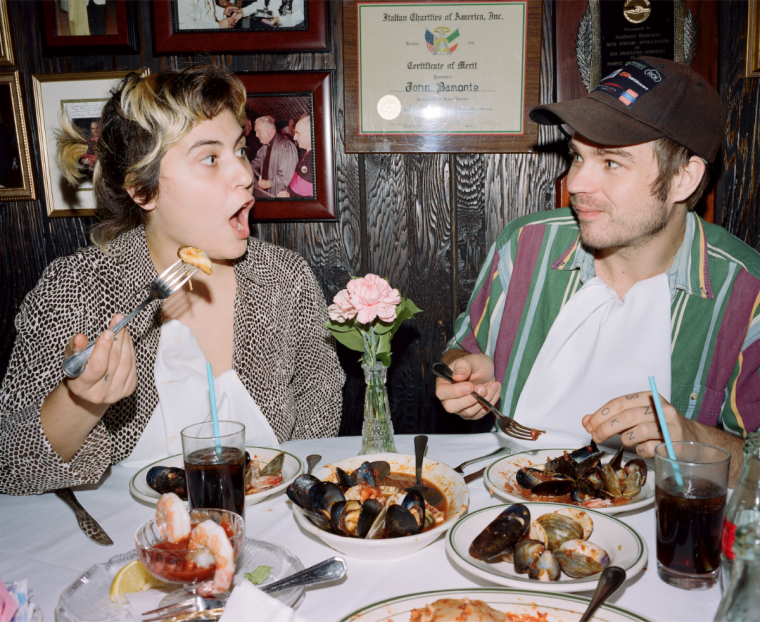 Lily Konigsberg, member of the N.Y.C. experimental pop group Palberta and a prodigious songwriting talent on her own, has teamed up with her longtime friend Nate Amos of Water From Your Eyes for a album for their band My Idea. CRY MFER, the debut My Idea full-length, is out on April 22 via Hardly Art, and today you can hear the project's title track.
The song's title might hint at vicious, unbridled aggression, but "Cry Mfer" is in reality a gorgeous dream pop song filled with the energy that comes with taking charge of your own life. "I need space," Konigsberg sings, her voice lifted by the song's twangy guitar line. "I will be the one to say goodbye this time." A vulnerability emanates from the song, drawing you in for repeat listens. Hear it for yourself below:
My Idea have a handful of tour dates planned for the upcoming months, including a release show for the album on April 22 at The Broadway in Brooklyn. See all of those below.
My Idea tour dates
2/4/22 - Brooklyn, NY - TV Eye *
4/21/22 - Kingston, NY - Tubby's
4/22/22 - Brooklyn, NY - The Broadway ^
4/23/22 - West Hartford, CT - University of Hartford
* w/ Andrew Savage of Parquet Courts
^ CRY MFER Record Release Show