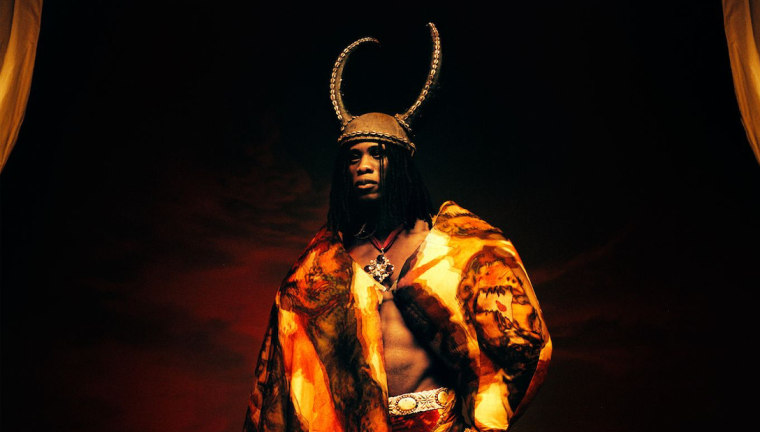 London-based artist Obongjayar has confirmed details of his long-awaited debut album Some Nights I Dream Of Doors. The album features the previously released "Message In A Hammer" and new song "Try," a video for which you can see below. The album is due on May 13 via September Recordings.
Produced by Barney Lister and J Rick, Some Nights I Dream Of Doors follows Nigeria-born Obongjayar's 2020 EP Which Way Is Forward? and last year's Sweetness. He has also collaborated with Little Simz and Pa Salieu in the last 12 months while in 2019 he contributed to Danny Brown's U Know What I'm Sayin?
"This album dives into the idea of opportunity and tries to explore what that means, what lies behind those doors, and asks if we're ready for it," he said in a statement. "The pursuit of success, what happens when you achieve it, and what happens if you don't? What does success mean? The head, the body, and the end of a dream. Opportunity is looking forward, and in that lies the question of time. What is your place in it? To know the future, or to fully be aware of your present, you need to analyse and understand your past. It's an endless loop that continuously piles on itself."
Tracklist:
"Try"
"Message In A Hammer"
"Parasite"
"Some Night I Dream Of Doors"
"Wrong For It" ft. Nubya Garcia
"Sugar"
"My Life Can Change Today" (interlude)
"New Man"
"All The Difference"
"Tinko Tinko (Don't Play Me For A Fool)"
"I Wish It Was Me"
"Wind Sailor"