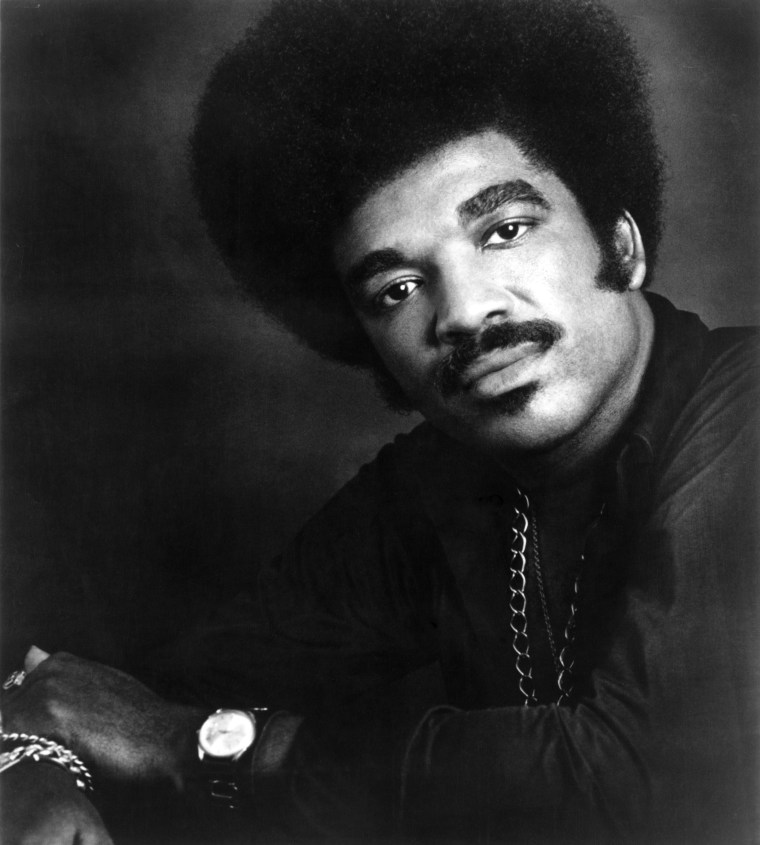 Syl Johnson, the Chicago blues and soul singer behind one of the most sampled songs in hip-hop history, has passed away at 85. CBS Chicago broke the news Sunday morning.
Born Sylvester Thompson in Holy Springs, Mississippi on July 1, 1936, Johnson moved to Chicago with his family at 14. He began his career as a sideman and backup singer for blues icons such as Howlin' Wolf, Billy Boy Arnold, Junior Wells, and Magic Sam (his next-door neighbor). In the mid-'60s, he was signed to Twinight Records as a solo artist. It was there in 1967 that he recorded "Different Strokes," a track that would go on to be sampled in at least 330 rap songs, according to WhoSampled.
Canny rearrangements of Morris Jennings' breakbeat and, often, a well-placed Minnie Ripperton giggle from Johnson's original can be found on Public Enemy's "Fight the Power" Wu Tang Clan's "Shame On a N—a," Eric B. & Rakim's "I Know You Got Soul," De La Soul's "The Magic Number,," Michael Jackson's "2 Bad" featuring Shaquille O'Neal, and Kanye West & Jay-Z's "The Joy" featuring Curtis Mayfield.
The latter two of these tracks were the subjects of separate lawsuits, with Johnson claiming the artists in question hadn't cleared the samples. Johnson also sued Cypress Hill for their use of the title track of his 1970 album, Is It Because I'm Black?, on "Lock Down," a musical interlude from their 1993 record, Black Sunday.
Johnson released close to 20 albums throughout his recording career and had several more major hits, including the definitive soul cover of Al Green and Mabon "Teenie" Hodges' "Take Me to the River," later reinterpreted by Talking Heads on their 1978 album, More Songs About Buildings and Food.
Numero Group released Complete Mythology — a 4-CD, 6-LP box set compiling Johnson's work — in 2010. And Syl Johnson: Any Way The Wind Blows, a documentary on his life, arrived in 2015. The film's director, Robert Hatch-Miller, announced Sunday that he'd made the film available online for the first time in honor of Johnson's passing.
Read Johnson's family's full statement on his death below.
It is with extreme sadness that our family announces the passing of Soul & Blues Hall of Fame Legend, Syl Johnson (born Sylvester Thompson in Holly Springs, MS). Dad, Brother, Grandfather, Great Grandfather, Uncle, Friend & Artist, he lived his life as a singer, musician, and entrepreneur who loved black music.
A fiery, fierce, fighter, always standing for the pursuit of justice as it related to his music and sound, he will truly be missed by all who crossed his path. His catalog and legacy will be remembered as impeccable and a historical blueprint to all who experience it.
"At this time, we ask for your prayers for our family, his friends, and fans, and we ask that you continue to play his music and share the remarkable legacy he's made in music."