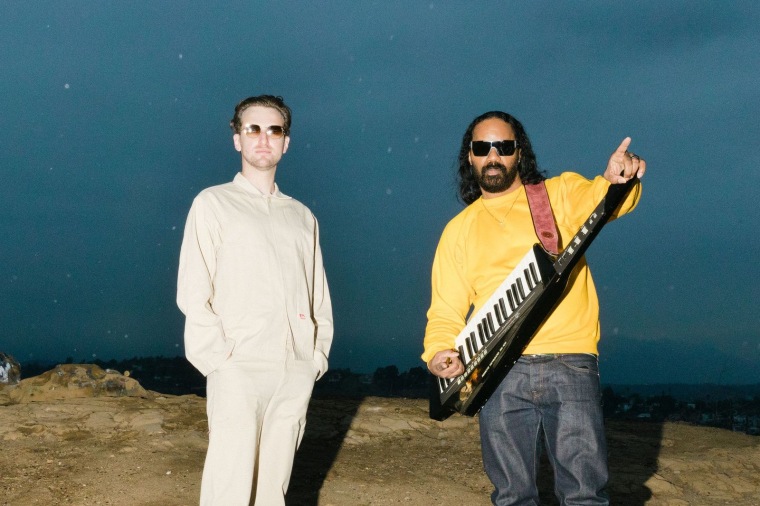 Harvey Sutherland is repsponsible for some of the catchiest instrumentals around. Since 2013, the Melbourne-based producer has been releasing singles and EPs at a slow trickle — most recently "Jouissance," a jammy thrill ride you'd find playing on looop at any respectable cosmic disco. Today, he's announcing his debut album, Boy, out April 29 via House Anxiety.
He's also sharing the record's second single, "Feeling of Love." another irresistible groove featuring Dâm-Funk, a man who's been making them for decades. The track comes with Fons Schiedon-directed visuals that slide from black and white into vivid color as Sutherland and Dâm-Funk meet in the rolling hills outside Los Angeles.
Read Sutherland's full statement on the song, and watch the video, below.
After many years of crossing paths backstage, I finally got to work with the godfather of Modern Funk, the "true gentleman", Glydezone's own Damon Garrett Riddick aka DāM-FunK in full spiritual flight. I recorded the beat in Melbourne, took it to Culver City and we wrote this song in an afternoon.

"Is it about a girl…", asked DāM, "or is it about Society?"

"It's definitely about Society," I replied.

It's about trying to keep your head straight in a world of misinformation. Turning the other cheek, staying on course and gliding towards your destination. Keeping that love inside. Let DāM tell you."