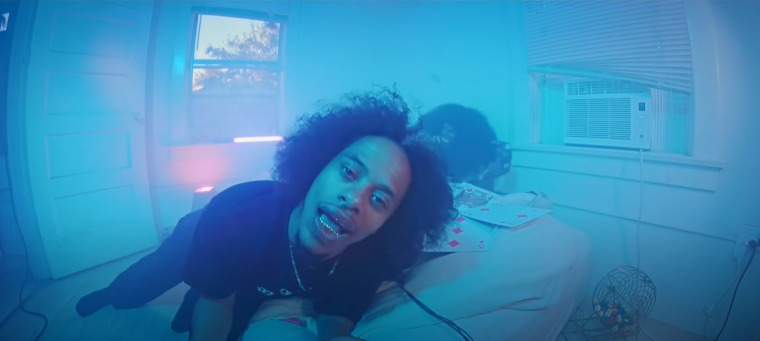 Last Friday, Pink Siifu shared a video for "Voicemails Uptown," a song from his expansive and communal 2021 album GUMBO'! "Voicemails Uptown" brings together a wide range of collaborators for a funky ride through Siifu's cosmic psyche. The song features producer Monte Booker, Turich Benjy, TDE's Lance Skiiiwalker, JayBee Lamahj, V.C.R., and Nelson Bandela. The Matt Cowen-directed video is part claymation (credited to @nobodydirectedthis), part live action and finds Siifu riding around looking to enjoy a night in town. Check out the video below.
In January, Pink Siifu shared a video for the Peso Gordon-featuring "Wayans Bros." and announced a 14-city tour. The "4 Tha Folks!" tour kicks off next month on March 3 in Chicago and will run until the end of the month. In December, Siifu shared a video for GUMBO'!'s opening track "Gumbo'! 4 tha Folks, Hold On."
Revisit our 2020 Gen F profile "The necessity of Pink Siifu's Rage," written by Marcus J. Moore.