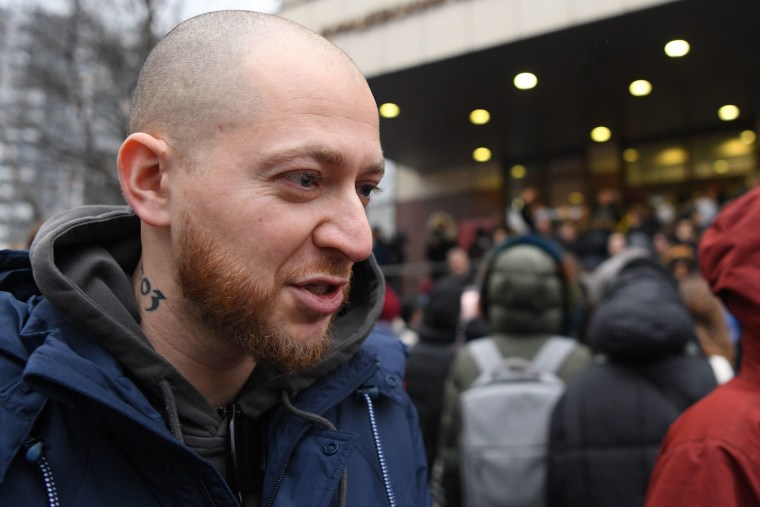 Oxxxymiron, a Russian rapper and activist with a significant following in his home country, has canceled his first headlining tour in five years in protest of President Vladimir Putin's invasion of Ukraine, The New York Times reports. The sold-out shows were set to take place in Moscow and St. Petersburg.
The artist born Miron Fyodorov called the invasion "a crime and a catastrophe" that is opposed by the majority of Russians, according to a statement translated by the Times. "I know that most people in Russia are against this war, and I am confident that the more people would talk about their real attitude to it, the faster we can stop this horror," he said on Instagram.
"I cannot entertain you when Russian missiles are falling on Ukraine," he continued. "When residents of Kyiv are forced to hide in basements and in the metro, while people are dying."
Oxxxymiron's cancellation represents a growing anti-war movement within the borders of Russia even as the government cracks down on dissent. Thousands of protestors took to the streets in various Russian cities this week with police arresting hundreds. Kasta, Shym, Vladi, Khamil, and Zmey, a group of Russian MCs, shared a joint statement on Thursday decrying Russia's "military aggression."