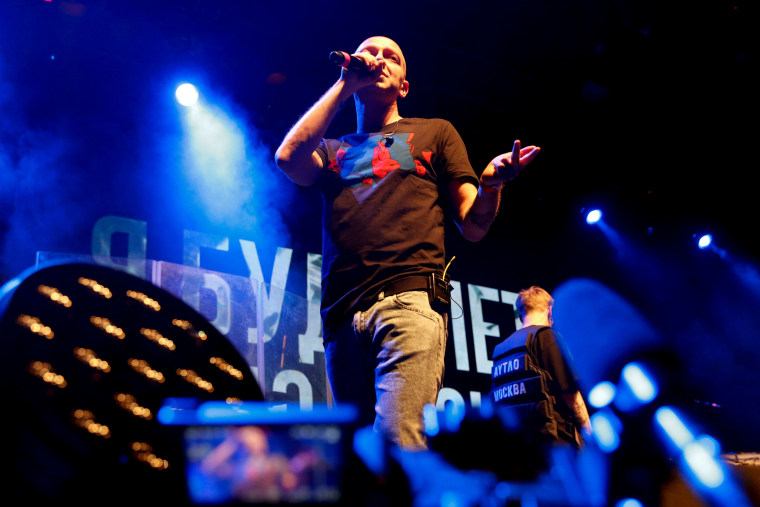 In February, popular Russian hip-hop artist and activist Oxxxymiron made headlines around the world when he canceled a series of concerts in his home country in protest over the invasion of Ukraine. Next week, he'll perform a series of charity concerts with proceeds benefitting Ukrainian refugees for a series entitled Russians Against War, or RAW for short.
The concerts will take place outside of Russia due to the government's ongoing suppression of protests against the war. In a video announcing the concerts, Oxxymiron condemned the "total censorship" of the Russian government. "Anyone who speaks out against the war in any way becomes a potential target for criminal prosecution," he said. The first RAW concert will take place in Instanbul, Turkey.
Speaking on behalf of the "tens of millions of Russians who categorically disagree with this war," Oxxxymiron said that all of the proceeds from the concerts would be donated to the millions of Ukrainian refugees crossing the border into Poland. The concerts will also be streamed live on YouTube, Instagram, and Twitch, and viewers will have the option to donate.
Watch Oxxxymiron's announcement below, and find more information on the RAW concert series here.