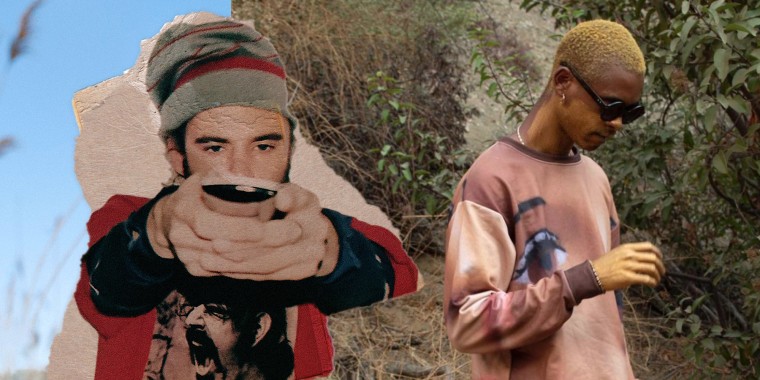 Back in 2019 rapper Vritra and U.K.-based producer Wilma Archer joined forces as Wilma Vritra to release Burd, an eclectic album that celebrated the joys of collaboration. Burd felt unbound by expectation or rules, folding everything from bluesy guitar riffs to '80s R&B textures and even ambient moments into its heady mix. Today the duo are back with a new song and details of follow-up album Grotto, due May 6 via Bad Taste.
"One Under" is the album's lead single and finds Vritra in a contemplative mood. The Odd Future member (he formed the Jet Age of Tomorrow alongside Matt Martians) throws out existential bars like "Say I love you in person and over mobile phone/ cos when the credits fall we die alone" while Archer's breezy and spacious beat, stitched with brass and strings, acts as a pillow for him to fall onto. Archer is on a real roll at the moment. Fresh off the release of 2020 album A Western Circular, which featured MF Doom among others, he's also co-wrote tracks on the upcoming Nilüfer Yanya album Painless, including "The Dealer" and "Midnight Sun."
The "One Under" video builds on this theme of isolation, finding Vritra deep at the bottom of a foreboding cave. It's never quite clear whether he's trapped or down there by choice. Life's struggles and a brighter future captured in one physical setting.
Speaking to The FADER via email, Vritra and Archer said: "The album is about self-preservation, private reflection and personal refuge from an oppressive exterior. The video is about protecting yourself inside a natural enclosure, under the ground - passing the time with comforting distractions and thoughts, while being aware of what is beyond your walls."
Check out the "One Under" video below.